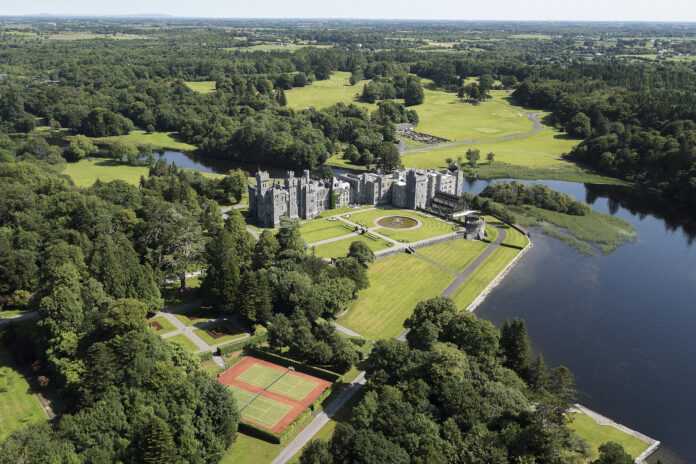 Mark Browne made a visit to the west of Ireland to experience a region made famous throughout the French speaking world by Michel Sardu's epic anthem 'Les Lacs du Connemara'.
The celebrated Lakes of Connemara are a series of freshwater lakes located in the west of Ireland. Connemara is a region renowned for its rugged natural beauty and iconic landscapes, characterized by rolling hills, mountains, bogs and criss-crossed by streams and rivers flowing into the lakes themselves. Much of the area is now contained in Connemara National Park.
Visitors to the area can enjoy a range of activities, including hiking, cycling, fishing, and boating. There are numerous hiking trails that offer stunning views of the surrounding landscape. The region is also known for its wildlife, including red deer and Connemara ponies.
Visitors can explore the ruins of ancient monastic settlements, traditional Irish villages, and historic castles, offering a unique insight into Ireland's history and culture while enjoying the natural beauty of the landscape.
Accommodation fit for royalty
Ashford Castle, located on the shores of Lough Corrib, the second largest lake in Ireland, is one of the country's most spectacular, historic and celebrated castles (see 10 places to visit). In recent years it has been fully restored and transformed into a truly world class luxury hotel with opulent historic interiors and beautiful grounds, it can be used as a base to explore the surrounding countryside or simply enjoyed as a destination in its own right.
A Rich History
Originally built in 1228, the castle was owned by the de Burgo family for several centuries until it was sold to Sir Benjamin Lee Guinness (of Guinness Brewery fame) in the late 1800s before being converted into a luxury hotel.
Over the centuries the castle has hosted many notable guests ranging from royalty such as King George V of Great Britain and Princess Grace of Monaco, to stars of screen, stage and sport. Many have also chosen Ashford Castle as the location to celebrate their most cherished occasions – with stars such as Pierce Brosnan of James Bond fame and world leading golfer Rory McElroy selecting it as their wedding venue.
Relaxation Options
Set on a 350-acre estate by the lakeshore with landscaped gardens, ancient woodland and a golf course, the castle grounds themselves form quite an attraction and offer a range of activities in keeping with a country estate, including falconry, horse riding, archery and clay pigeon shooting.
The property boasts 6 restaurants & 3 bars staffed by a team of established chefs. Dining options range from the formal George V Dining Room, named after this famous visitor, to more casual options such as Cullen's at the Cottage, located in a quaint traditional stone cottage on the castle grounds. The village of Cong, the location for the film 'The Quiet Man', is also nearby and accessible.
The highlight for those wishing for a relaxing retreat is likely to be the award-winning spa with its indoor pool, 5 treatment rooms and steam room – all of which can be enjoyed while savouring views over the neighbouring lake. The spa offers a range of treatments, including facials, massages, and body wraps using natural products from Ireland.
The hotel has been ranked as the Number One Resort Hotel in the UK and Ireland by Travel and Leisure in 2022. Most recently it was again awarded the Forbes 5-star award (for the 4th year in a row) and is the only SPA in Ireland to be awarded 5-Stars by Forbes.
While the location and facilities are first rate, the secret behind its many awards is in no small part due to its exceptional staff, who combine professional levels of service with a friendly traditional Irish welcome, further supplemented in recent years by multilingual international team members. The castle's 800 years of history is supported by 80 years' experience in the hospitality business and over 80 years service experience in each department.
Overall, a magical destination that combines history, luxury, and the natural beauty of a famous region.
Mark Browne was a guest of Ashford Castle.
www.ashfordcastle.com
Photos Copyright: all pictures featured are courtesy of the Red Carnation Hotel Collection