Here are Together's latest suggestions for Belgian events for the summer and beyond.
Nuits Sonores
In 2017, Nuits Sonores is celebrating its 15th birthday. An idea born during the summer and autumn of 2002, Nuits Sonores was originally invented as a platform on which to share thoughts, artistic projects and cultural initiatives, a cultural, artistic and urban laboratory. Over the last 15 years, the festival has transformed – slowly but surely, in its own humble yet determined way – into a choice overview of all that is modern and cutting edge in the fields of Bindependent, electronic and digital culture.
Nuits Sonores and European Lab Brussels are preparing their first edition with the ambition of creating an urban, demanding and innovative laboratory, at the heart of the independent cultures and European thinking. 14-17 September. Brussels Expo (Palais/Paleis 10).Two-night ticket 47.
www.nuits-sonores.com/en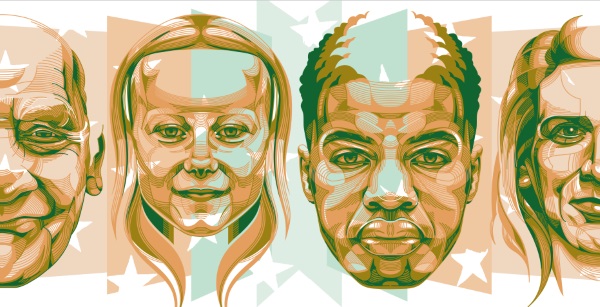 'Am I a European?' 60 artists. 60 answers
60 artists from all over the European Union will soon be using 60 creations to attempt to answer to the question of what exactly 'European identity' means. The works of art were printed on banners and will be placed on different construction sites in Brussels' European quarter. The full series of works will be posted on two major construction sites in the European neighbourhood.
Pascal Smet, Minister of Mobility and Public Works of the Brussels Capital Region, said: "While working on the city of tomorrow, these banners will give the neighbourhood more colour and promote its European character. In the future we will use banners more and more to put these building sites in the spotlight in a positive way." Minister Guy Vanhengel added: "At the same time banners will be placed at strategic locations in Brussels' European quarter putting the spotlight on the Brussels tourist and cultural offer."From August to December 2017.
visit.brussels/en
PHOTO © PHILE
The Anatomy Lesson: 500 years of History of Medicine
Practising and resorting to medicine means, over and beyond the deployed techniques, also tackling the most fundamental questions that human beings have had to face from the outset, as illness, suffering and death are inherent to the human condition. Artists have always illustrated this eternal question with a rich diversity, going from drama to irony, from teaching to anecdote, horror to beauty.
As part of the celebrations of its 30th anniversary, the Liège CHU (University Medical Centre) will be featured at La Boverie Museum for this major event exhibition, organized around four main lines and showcasing a unique set of more than 120 intermingled works of old and contemporary art. Cabinet of curiosities, contemporary art installations, abstract art and medical imaging are combined. La Boverie, Liège. Until 17 September
en.laboverie.com