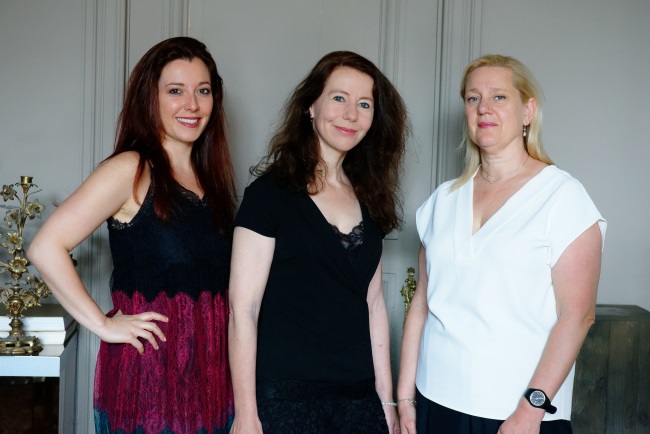 Together chatted to Marjorie Libourel of Berkeley International about her specialist Private Matchmakers services.
Digital technology, especially smart devices, have transformed many aspects of our society, including how people meet each other and establish relationships – romantic or otherwise. That is where Berkeley International, an exclusive introduction agency, comes in.
This is an introduction agency but one with a difference. Berkeley International doesn't use algorithms but, rather, offer clients a personal relationship that is built on so much more than that. The agency puts the emphasis on attentiveness. It has adopted a one-to-one 'getting to know you' policy. Such an approach, Marjorie Libourel, private matchmaker at Berkeley International, says: "This is crucial in enabling us to make the right introductions. We offer a confidential and professional service and you will never feel like you are part of a soulless production line with us."
She adds: "Berkeley International is an exclusive dating agency, with a network of affluent singles spanning Europe and the globe. Berkeley was founded in London in the early 2000's and has been expanding significantly in Belgium for almost a decade, counting around 950 members in Belgium and 18,000 across the world. As matchmakers, our purpose is matching aspiring and affluent singles looking for a true connection, based on common goals, values and aspirations.
"Love has been booming both during and within a post-pandemic world, as people seek to add meaningful, close personal relationships to their life", says Marjorie, Head of Brussels and the international community. Our trustworthy introduction agency offers real investments in your personal life."
The aim is to attract affluent singles and, as matchmakers with decades of experience, the agency is extremely good at listening. More importantly than this however, it is also adept at asking questions which truly reveal what a client needs from his/her ideal relationship. Having a matchmaker on speed dial isn't as daring as it may seem. If you take your love life seriously, or maybe you are too busy to go on countless dates and want to at least know that you're spending your time wisely, then a matchmaker is the person who will maximize your efforts.
As their slogan says: "Love is why we are here."
www.berkeley-international.be/en
Read more Private Matchmakers services articles…