The annual Brussels dining event of the year as 18 new chefs are on the menu
From 5-8 September 2019, foodies and gourmet enthusiasts have a rendezvous at eat!
BRUSSELS, drink! BORDEAUX. This year the festival is once again giving pride of place
to the big names in both Brussels' gastronomy and Bordeaux Wines. For this eighth edition
of the festival, 18 new restaurants and top local chefs will join in and showcase their
signature dishes. Completing the Sunday menu are brand new cocktail master-classes and
the second year of the big Brussels' prawn croquettes competition.
For the eighth edition of eat! BRUSSELS, drink! BORDEAUX, Brussels Park will once again
welcome the best chefs in Brussels. Each of them will showcase their signature dish to the
public in their pop-up kitchens. This is the perfect opportunity to discover the talents behind
Belgian gastronomy in friendly and pleasant surroundings. Cheese and desert bars will also
make up this year's gourmet menu.
Visit.brussels is delighted to have partnered with Bordeaux Wines for the last six years. More
than 40 wine merchants will be at the festival to highlight the range of Bordeaux Wines – reds, whites, rosé and sparkling wines – which will be the perfect accompaniments to the dishes created by the chefs.
Six Bordeaux wine families will be represented in a dedicated pavilion:
Red Bordeaux & Red Bordeaux Supérieur; Côtes de Bordeaux; St-Emilion Pomerol Fronsac;
Médoc; Graves; Sweet Bordeaux; Rosé, Dry Whites and Bordeaux Sparkling wines. The
Bordeaux Wine School will offer workshops, where beginners can discover the secrets of
Bordeaux wines and the more experienced can refine their appreciation.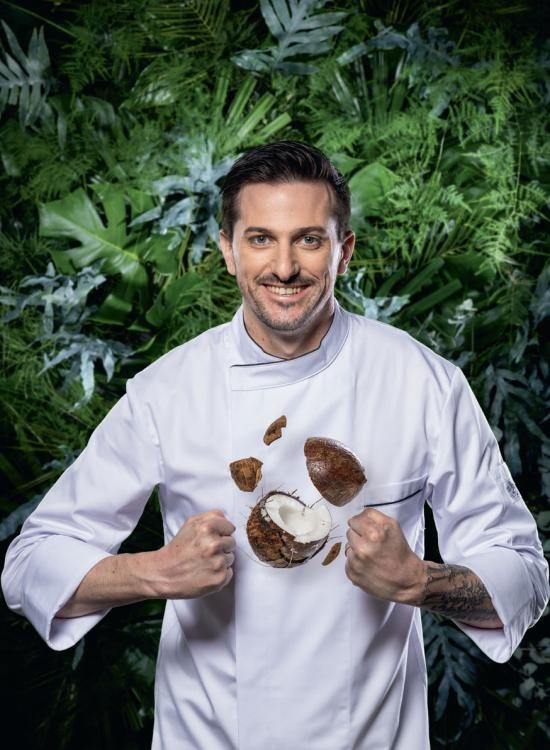 Included in the programme is:
· An updated offer: 18 new chefs will join the event to champion their restaurants. We
welcome back Bozar, Brinz'l, Le Tournant, Rouge Tomate, Racines, Crab Club,
Humphrey, San Sablon, Sanzaru and la Truffe Noire. The newcomers: 1040 (Jean
Philippe Watteyne), Aux Armes de Bruxelles, Fernand Obb, Gramm, Gus, Toshiro,
Isabelle Arpin, Kamo, Kitchen 151, La Canne en Ville, Les Brigittines, Les Caves
d'Alex, Lou Ferri, My Tannour, Old Boy, Petites Racines, Toshiro and Viva m' Boma.
· 4 cheese makers and 4 Brussels' pastry chefs will showcase their gourmet dishes.
o The cheese makers: From Comptoir, Le Comptoir de Samson, Julien Hazard,
La Fruitière
o The pastry chefs: Cokoa, Nikolas Koulepis, Pâtisserie Sasaki, Garcia
· Cocktail master-classes: On the Sunday, some of the top Brussels' mixologists will
show visitors the secrets behind their signature cocktails.
· The second year of the Brussels prawn croquettes competition will take place on
Sunday from midday.
· Ecole du vin de Bordeaux workshops
For more information and the aftermovie from the 2018 festival, go to www.eat.brussels
www.visit.brussels.be/en