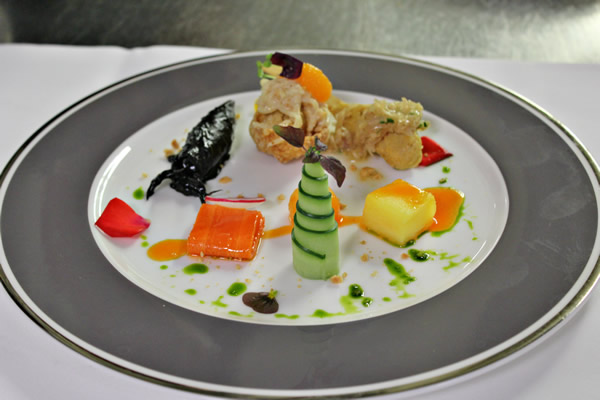 The flavours of Indonesian dining have arrived at Steigenberger Wiltcher's.
To celebrate the Europalia festival celebrating Indonesia this year, the kitchen at the magnificent Steigenberger Wiltcher's Hotel on Avenue Louise hosts Chef William Wongso.
During the first half of November, the chef and his entire team will offer you a 100% Indonesian menu. From the starter to the dessert, discover refined dishes with spices from the other end of the world. And it's not just about the food – the decor also sets the scene as the dining room, decoration and staff take you on a journey for an evening.
Chef Wongso's reputation is second to none. Into his 70s, he can boast of having received a large number of celebrities at his table. He cooked for Barack Obama, no less. Tested and approved!
To discover this ephemeral Indonesian dining experience, make a reservation from 1 – 16 November 2017 at the Hotel Steigenberger Wiltcher's (71, Avenue Louise – 1050 Brussels).
02 542 4837 or loui.brussels@steigenberger.com
www.europalia.eu