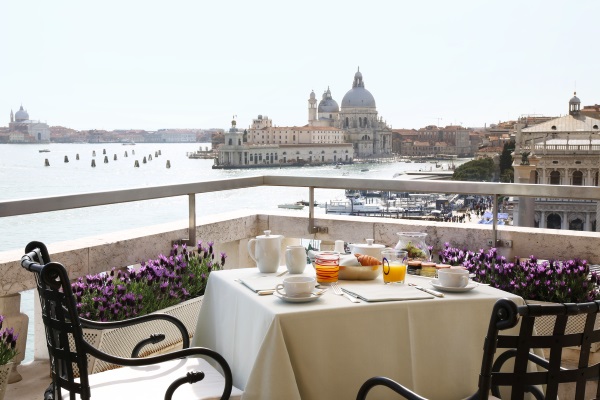 In search of language schools, Delphine Stefens heads to Venice for a spot of sun, spa and liquistics.
It's very much single, thoroughly exhausted and slightly flustered that I head to La Serenissima – a birthday treat that's meant to bring me some peace of mind as my brain activity is entirely focused on stretching my linguistic neurons back into shape on an adjusted diet of pasta and Spritz. It worked like a charm.
Work hard
Through ESL-Séjours linguistiques in Brussels, which comes to me highly recommended as the specialist for language studies abroad, I book a two-week course in Venice and opt for a single room with private bathroom at the Redentore residence rather than a stay with a host family. The classes, 20 hours a week in the standard course I sign up for, take place at the Istituto Venezia, conveniently located in the Dorsoduro sestiero (neighbourhood), from 9 am until 1 pm with a coffee break around 11 am – Bar Salus opposite the school's entrance makes a good cappuccino.
The classes are small, the level homogenous and the teachers go out of their way to provide the right mix of theory and practice as well as plenty of opportunities to enhance the students' speaking skills. My classmates are of all ages and from all over the world, the vibe is good and the learning goes beyond the classroom. Indeed, the school organizes daily extracurricular activities and also lets you make use of a set of umbrellas and beach beds on the Lido.
I sometimes went for a wander in the streets after class, retreating to the less touristy Giudecca, the small island in the Venetian lagoon where the residence is situated, for lunch and then siesta. It is after all a holiday and the art of dolce far niente is well worth mastering. The residence is adjacent to a cloister and offers a beautiful garden view. The peaceful setting makes up for the Spartan room that has everything you need except for maybe a little coziness.
Play hard
For a taste of old-world hospitality and charm at its best, I head to the Gritti Palace and Hotel Danieli of the Luxury Collection of the Starwood Hotels and Resorts. At the Gritti, I visit the Acqua di Parma Blu Mediterraneo Spa, a fragrant haven in the sizzling city. After a brief moment to settle down, I choose a scent to personalize the signature body massage that will soon transport me to bliss. Preholiday knots are definitely taken care of and I feel new energy flowing. Totally invigorated, I head to the hotel's famous Bar Longhi to make the pleasure last among a décor of sculpted mirrors, Murano glass and plenty of marble.