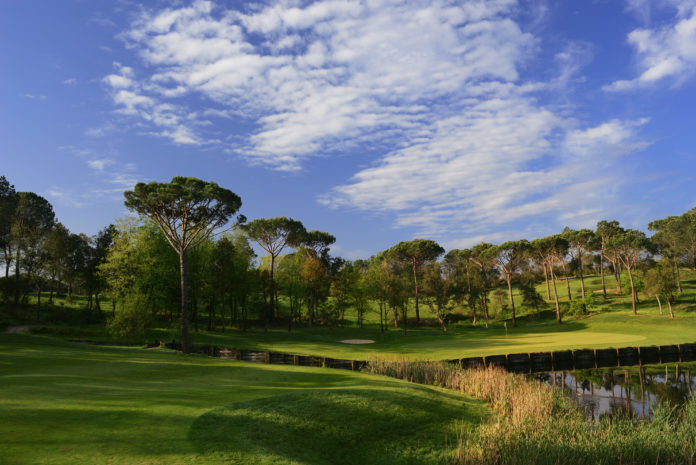 In our leisure page James Drew walks and talks us through golfing bliss at the PGA Catalunya Resort in Spain.
Golf. Famously described by Mark Twain as "a good walk spoiled", there is still no doubting the fascination that it exerts over mere mortals, such as your humble scribe.
Particularly, in fact, over your humble scribe. Hence why this still relative novice (well, a handicap of 24), upon learning that Together was going to be good enough to offer him a three-day trip to the PGA golf resort in Catalunya, didn't so much as bite the offering hand off as wrench it and its arm from the socket.
And why, you might ask? Search me – my love of golf came way too late to me to ever even consider doing anything serious about it, such as take it up as a ten-year-old and now be writing to you from my resort in the Caribbean. But, when it bit, it bit.
Our noble editor is a fairly handy player himself, so I suppose that did play a part – when you first start bashing balls in anger, off the driving range, then the tee, then on the putting green, you really do need someone to tell you it's all going to be OK, and maybe killing everyone else on the course isn't perhaps the way to go. And, Paul provided.
But where was I? Ah, yes, the PGA Catalunya Resort.
Ahead of your arrival, it's described to you as a "golfing paradise". The course has been voted as Spain's leading golf arena, and it also features on the list of the world's top 200 courses.
20 minutes from Girona and 35 minutes by train from Barcelona, the PGA Catalunya Resort is a design-led golf villa complex. The sleek villas have large picture windows that overlook the course and grounds, and there is much to see – the Hotel Camiral, where I was staying, has breathtaking views on to both the Stadium Course and the Tour Course.
The result? A masterpiece of golf with fairways bordered by dense, mature forests, water and far-reaching views.
A member of The European Tour Destinations portfolio, this world-class venue features outstanding practice and coaching facilities, used by international teams and professionals. And let's not forget Sergio Garcia, the Spanish golfer who has just lifted the Masters on what would have been Seve Ballesteros's 60th birthday. The PGA Catalunya is home to his Fondacion Sergio Garcia.
And the Camiral? You'd be hard pushed to find anywhere that is better equipped for relaxation, both pre and après-golf and the food on offer, from both the exclusive 1477 Restaurant and Lounge Bar, is European served with Catalan flair. From wonderfully fresh langoustines to succulent prime aged beef, it's all accompanied to a tee with the wide range of wines available from the generously stocked cellar.
My/our delightful host for the trip was Manuela, no mean golfer herself, and she was at pains to point out how the resort was not just trying to attract the uniquely male golfing devotee: "The resort is trying to ensure that its range of leisure activities, including swimming, tennis and fine food, appeal across the board to an extensive range of clientele. In addition, our range of accommodation, from first-class hotel rooms to properties that can be leased and purchased, aims to ensure that everyone feels comfortable all the time."