Ruby Slippers from the House of Harry Winston
Are we still in Kansas, Toto? Harry Winston was an American jeweler. He donated the Hope Diamond to the Smithsonian Institution in 1958 after owning it for a decade. He also traded the Portuguese Diamond to the Smithsonian in 1963. He designed these ruby slippers as a replica of Dorothy's ruby slippers in The Wizard of Oz. The expensive jewellery and art work for which Winston is famous required two months to make it look like the real thing. Winston intended it as a tribute to film on the eve of the 50th anniversary its release in 1989. It is one of the most expensive shoes in the world. $1.09m
www.harrywinston.com/en
Platinum Guild Stilettos
It's that man again! These platinum guild stilettos with platinum fabric straps are from one of the rare collections by Stuart Weitzman. A total of 464 Kwiat diamonds are included in the design which are encrusted in the straps. $1.09m
www.stuartweitzman.com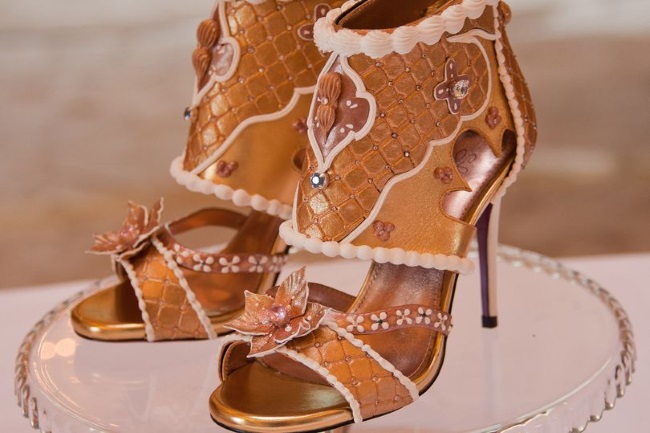 Debbie Wingham: World's most expensive pair of high-heels
British designer Debbie Wingham is famed for her opulent and luxurious creations for celebrities, royalty and the well-heeled in general.
She has not only created a world's most expensive four times but over three different industries fashion, food and now accessories. The world's most expensive shoe combines everything that she is known for: fashion, diamonds and cake decorating techniques – but it's not edible, nor are they shoes meant to be worn to the client's next dinner party. Ultimately they are going to be built as an art installation in the client's home.
The world's most expensive shoes are valued at €15.1m. They are perfectly symmetrical and feature extremely rare large pink and blue diamonds. To top that off a further 4.3- carat flawless white diamonds and another 1,000 pointer diamonds framing the piped and quilted details which are techniques used in traditional cake artistry.
All diamonds are set in platinum and the zips are solid gold along with a plaque underneath the shoes. The shoes themselves were painstakingly hand made over hundreds of man hours and stitched together using 18 carat gold thread – even the leather coating process was painted in 24 carat gold paint.
The flowers were made from leather and moulded into Arabian Jasmin's and incrusted with diamonds as well. Then a rose gold accent was added to the shoes to give it a slight contrast.
And last but not least the inside of the shoes is woven in real gold embellished inlay so that the shoes look almost as luxurious inside as out. The shoe was commissioned by a family who wanted a unique piece of diamond art for a loved one's birthday gift. Some people inherit grandma's brooch others a portfolio of jewels!
Wingham is known to be a one woman power house and is known for pushing the envelope on what is considered normal and traditional. Her inspiration on this project came from a pair of shoes she had ordered for her daughter, from an emerging American artist Chris Campbell of the company Shoe Bakery.
Wingham reached out to the Shoe Bakery artist and convinced him to collaborate – a true meeting of minds!