In our latest Responsible globetrotting article we head for the remarkable Okavango Delta.
Africa's vastest oasis radiates across sand and swamps, forming forested islands and winding channels across 22,000km² of otherwise desert landscape. A waterhole on an epic scale, the Okavango Delta supports Africa's largest herds of elephants – just one of 122 mammal species that thrive on its lush vegetation and reed-filtered waters. Lions stalk buffalo through the papyrus, antelope rear tottering calves, and over 440 species of birds fly here to fish, nest and breed. This remarkable region is up there with the Serengeti, Ngorongoro Crater and the Masai Mara when it comes to game viewing – while remaining just that bit off the beaten track.
Botswana safari & Victoria Falls holiday
This Botswana Safari & Victoria Falls Holiday covers the highlights of Botswana, starting with wildlife watching in the famous Okavango Delta and the Khwai Private Reserve. You'll also experience a taste of Zimbabwe when you cross the border to visit the mighty Victoria Falls, one of the Seven Natural Wonders of the World.
Your holiday will begin at a private concession [reserved for guests staying at the camps and lodges] in the Okavango Delta, where you can head out on game drives to spot big game – Africa's big five the lion: leopard, black rhinoceros, African bush elephant, and the African buffalo -see the colourful birdlife and explore the stunning waterways on a mokoro (dugout canoe) safari. Next, you'll head to the Khwai Private Reserve, one of the best concessions in the greater Okavango Delta region, with rich landscapes and a diverse abundance of wildlife.
Finally, you'll end your safari adventure at the Victoria Falls in Zimbabwe, one of the world's most spectacular sights.
Popular experiences include spray-filled river walks, bungee jumping, white-water rafting, boat rides, helicopter rides and microlight flights.
This suggested itinerary is perfect for explorers looking to see Africa's most famous animals in a region of striking beauty. From thrilling game drives and stargazing by the campfire, to traversing the waterways in a mokoro, or feeling the spray of the mighty falls – Botswana and Zimbabwe will take you back to nature.
Best time to go
The water takes six months to reach the delta, so the dry May-August period sees floods on an epic scale. Wildlife flocks here as the desert dries out; this is also the best time to go to the Okavango Delta for a mokoro canoe trip.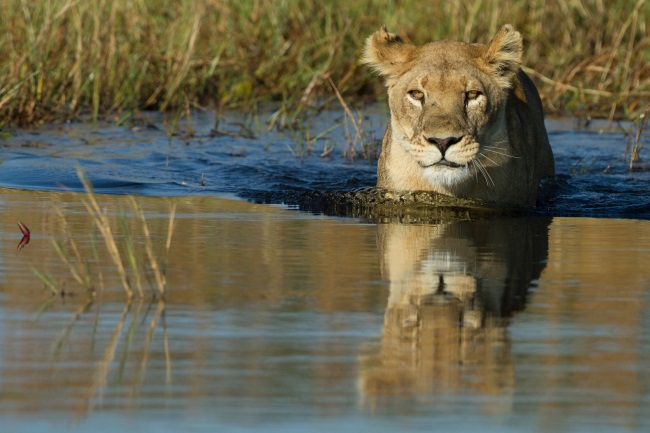 About Responsible Travel
Our holidays are more enjoyable because they do good. When your trip benefits others, you gain too. All our trips support communities and preserve nature – which helps you get closer to both. So when you travel with us, everyone wins.
www.responsibletravel.com