In our latest fashion Belgium article we take a look at two very talented fashion entrepreneurs.
Clara Assi
Founder of Mama Benz luxury leather handbags collection, Clara says: "I grew up in a widely multicultural setting, a childhood between Beirut, with all its traditional gender roles, and Kinshasa, a matriarchal society where women are often the breadwinners of their families. What I was mostly drawn to at the time were the 'Mamas', the tough, smart and entrepreneurial women of the Congo. I would stand in the doorway of the bakery and watch the proud local women swagger in and out the bakery in their bold, brightly coloured outfits. They were there to buy our delicious baguettes, which they piled on their heads in large blue buckets to re-sell at the local market down the road. What attitude! What an inspiration for a young girl dreaming of womanhood! Each one of these women has become my muse – the Mama Benz collection is designed to carry every woman's story, every mama's story.
The design was initially an exploration of the classic tote bag. I let my creativity run wild, incorporating the Mama Benz identity into different classic, chic and easy-to-wear styles suitable for every modern woman. Our handbags are crafted of fine Italian leather, but with an added element, a touch of Africa – the main feature of every Mama Benz bag is the perforations at the rim in which wax-inspired, boldly printed silk scarves from our very own collection can be weaved into in different ways."
www.mamabenz.com
Alex Henrich
Maison Roger is a Belgian Hairdressing and Care Centre. Alex Henrich, a young entrepreneur, conductor of Maison Roger's new face. He is only 26 years old, but for the past year, he has been at the head of Maison Roger, a salon in the Louise neighbourhood, which he chose to revitalize without turning his back on the fundamentals of the brand.
After a course in interior architecture, an experience in the United States and Canada that convinced him definitively of the seduction capital of the Houses that display the title of suppliers of the Court and training in marketing, Alex Henrich decided to buy the Brussels brand, Maison Roger. From the outset, he chose to dust it down to make it more consistent with the expectations of young clients and, more broadly, to the habits of women, often in a rush, who want to entrust their hair to experienced hairdressers who put the quality of care and service at the heart of their concerns.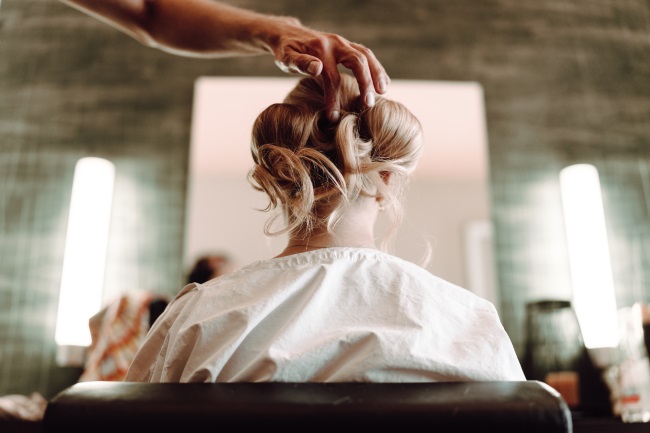 From the outset, he chose to dust it down to make it more consistent with the expectations of young clients and, more broadly, to the habits of women, often in a rush, who want to entrust their hair to experienced hairdressers who put the quality of care and service at the heart of their concerns.
www.maisonroger.com