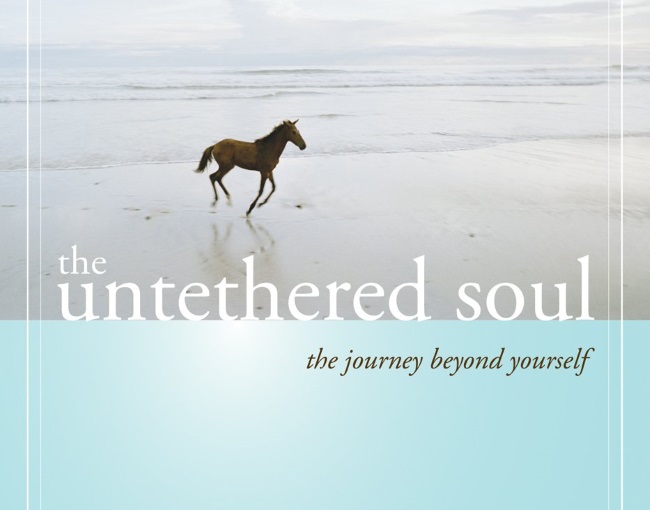 Our Be Successful column looks at two inspiring books that made it into Oprah's Top 7.
Oprah counts on these books through thick and thin… and all the moments in between. Oprah says: "For as long as I can remember, reading has been among my greatest passions. I love novels, poetry, memoirs, history; for me, one of life's most profound joys is to open a book and learn from its pages, to be astonished, to empathize, and to grow. But there's another category of book, the super-soulful variety, that I turn to again and again for inspiration, companionship, or help moving from the darkness to the light by authors who have been trusted guides on my daily spiritual adventures."
The Untethered Soul: The Journey Beyond Yourself
What would it be like to free yourself from limitations and soar beyond your boundaries? What can you do each day to discover inner peace and serenity? The Untethered Soul offers simple yet profound answers to these questions.
Whether this is your first exploration of inner space, or you've devoted your life to the inward journey, Michael A. Singer's book will transform your relationship with yourself and the world around you. You'll discover what you can do to put an end to the habitual thoughts and emotions that limit your consciousness. By tapping into traditions of meditation and mindfulness, author and spiritual teacher Michael A. Singer shows how the development of consciousness can enable us all to dwell in the present moment and let go of painful thoughts and memories that keep us from achieving happiness and self-realization.
The Untethered Soul begins by walking you through your relationship with your thoughts and emotions, helping you uncover the source and fluctuations of your inner energy. It then delves into what you can do to free yourself from the habitual thoughts, emotions, and energy patterns that limit your consciousness. Finally, with perfect clarity, this book opens the door to a life lived in the freedom of your innermost being. The Untethered Soul has already touched the lives of more than a million readers.
What Oprah said
Here's one of my favourite observations in this essential work: "To attain true inner freedom, you must be able to objectively watch your problems instead of being lost in them…. Once you've made the commitment to free yourself of that scared person inside, you will notice that there is a clear decision point at which your growth takes place."
www.untetheredsoul.com