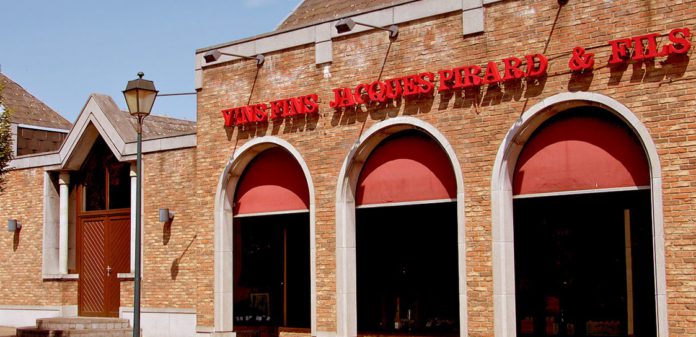 Local wine merchants Maison Picard have used their expertise to point you in the right direction for festive wine.
The metier of the wine merchant has passed from father to son for three generations – the Pirard family stoutly defends the work of artisan winemakers. In more than 70 years of rigorous selection, the 'house taste' has evolved, opening up to new terroirs and new ways to taste wine. With the only watchword: the constant search for authentic wines. Maison Pirard offers beginner and experienced oenophiles a catalogue of more than 500 wines from France and beyond plus free delivery service anywhere in Belgium.
We hope you enjoy their selections for the coming festivities. Bonne dégustation!
www.vinspirard.be
Aperitifs
Blanc de Noirs – Brut
Champagne Alexandre Bonnet
Pinot Noir is the star of the Riceys region. Alexandre Bonnet naturally puts it in the limelight in this vintage, which is produced mainly from Pinot Noir. A beautifully fruity champagne – beautifully full-bodied.
Crémant d'Alsace – Cuvée Prestige – Brut
Domaine René Muré
An ambitious vintage whose 'prestige is by no means usurped! Fine bubbles, with a racy and elegant mouth.
Starters
L'Arrêt Buffatte – Pouilly-Fumé
Domaine Tinel-Blondelet
From the oldest vineyards of the estate, the Buffatte Arret presents a lot of intensity and is niceand fruity, revealing the characteristic minerality of this pretty terroir.
White Burgundy
Domaine Tollot-Beaut
The white Burgundy Tollot-Beaut estate is made from Chardonnay (100%). Light gold in colour. Aromas of flowers and white fruits. Mouth of great finesse and a nice freshness for this Chardonnay.
Riesling Spätlese – Herrenberg
Domaine Maximin Grünhauser
Fresh and delicately fruity, lots of panache. The domain MAXIMIN GRUNHAUS is located on a hillside facing south on the banks of the Ruwer, which that flows into the Moselle.
Main courses

Château de Valois Pomerol
You will find in this bottle the prestige of great large Pomerol. On the nose, spicy notes, black fruit and notes of undergrowth compose a harmonious aromatic palette. In the mouth, the wine follows the same pattern and pleases with its roundness and its soft, fine tannins. This wine will accompany you for intimate or large moments with friends.
Marsannay – En Combereau
Domaine Collotte
Wine produced from old vines. A terroir very well exposed in the village of Couchey. The richness of a good wine typical of the Côte de Nuits, corpulent, whose beautiful class and aromatic complexity are revealed after several years.
Cuvée 1551 – Saint-Chinian
Château Viranel
This vintage speaks of Time. It is a tribute to our parents, our grandparents and all the generations of vine growers who have succeeded each other at the head of Château Viranel. We are today two brothers to work humbly on this soil that has carried our family since 1551. This wine is a careful selection of Syrah harvested manually; vinified in long maceration then refined by aging for 14 months in French oak barrels. With 1551 we hope to introduce you to the best of Viranel.