Sophie Van Cruchten returns to New York to sample a restaurant that is a real treat: Clement Restaurant.
What a joy to rediscover New York, 'our city', where it all began for me and my husband! Where he made me his proposal to me four years ago and where I said YES to share his life. Feeling a little nostalgic, it was time for us to make another trip to the Big Apple, on a pilgrimage.
To celebrate our return to the city that never sleeps, we chose to spend the evening in a great restaurant. For the evening, my man donned his good suit and I put on one of my best dresses (well, I donned my best pair of shoes with 10cm heels… we are in NYC after all! If I don't reveal that here, I probably never will…). Comfortably installed in our taxi (I was not about to walk a few kilometres in my heels!), we were en route towards the Peninsula, a fabulous five-star hotel located between 5th Avenue and 55th Street for a gourmet dinner at the restaurant Clement.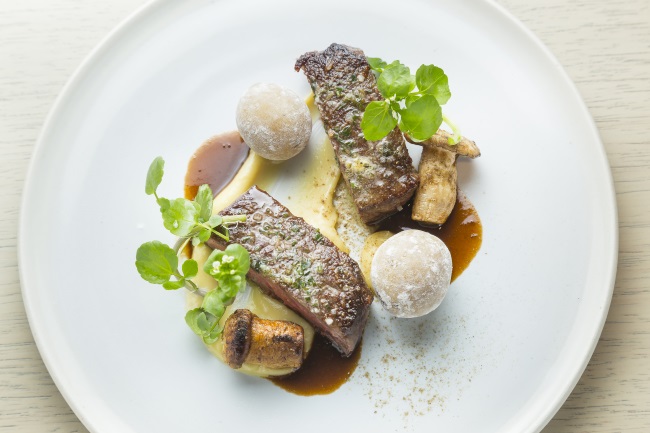 We were a little early, so, we took the elevator to the rooftop of the hotel to enjoy a drink on the terrace. The view is breathtaking – we were lulled by a calm wind and lounge music from the resident DJ, and my Mojito whetted my appetite perfectly.
Once seated a few floors down at a very nice table in the Clement, we perused the menu. The knowledge of Sommelier Jared Fischer and his passion for his craft have established a complete, structured wine selection, which was honoured with the distinction of the 'Award of Excellence' in the 2014 Wine Spectator.
Chef Kida, the former head of Lutèce, has developed a menu that is adapted to the seasons, with produce from the region. It's a local and sustainable approach, but above all, it's a real treat.
What a great evening! My husband and I left the magnificent restaurant humming Sinatra, of course: "These vagabond shoes, are longing to stray, Right through the very heart of it, New York, New York, I want to wake up, in a city ​​that never sleeps, And find I'm king of the hill, Top of the heap…"
Clement Restaurant at The Peninsula
700 5th Ave, New York, NY 10019, United States
www.peninsula.com/clement