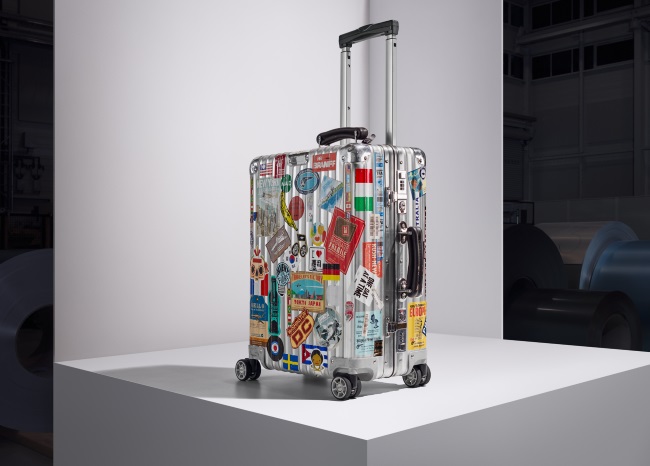 This month in our design classics pages we look at a German company celebrating eight decades of an icon.
In the 1930s, RIMOWA's factory burst into flames. The only surviving material was a light silver-grey, fire-resistant metal. In 1937, the company revolutionized the world of travel when it started the production of lightweight luggage made of aluminium. A new meber of the the design classics pantheon was born: the original aluminium suitcase has been a work in progress since 1937. Throughout the years, case sizes, interiors, corners, handles and wheels have been continuously improved and adjusted. The aluminium case has stood the test of time – better still, it has since risen to become a quintessential product worldwide.
By 1950, the introduction of a new line of aluminium cases with an unmistakable grooved structure put the RIMOWA design on the map and made it the epitome of exclusive travel culture. Another innovation followed in 1976 with the development of the first waterproof camera cases, which protected delicate equipment from water and humidity. In 2017, a new generation of the Topas groove design was launched.
To mark the 80th anniversary of the RIMOWA aluminium suitcase, close friends of the design classics brand are presenting their own aluminium luggage and inviting us into the world of their personal travels. Fashion designer Karl Lagerfeld displays a personal photograph of his suitcase. Other personalities include award-winning director David Fincher, editor in chief Carine Roitfeld, designer Virgil Abloh, entrepeneur Martha Stewart and iconic chef Massimo Bottura – each of them with their own story.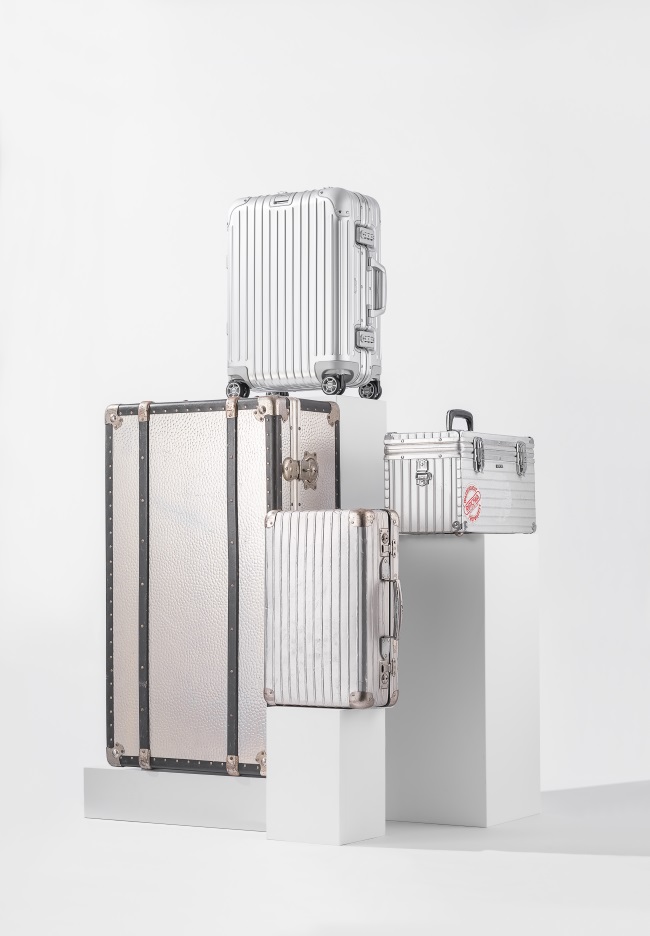 In order to give the cases a stage, pictures were taken by German photographer Frank Hülsbömer. Notable quotes provided by the cases' owners explain how travel has given them character and helped shape their identity.
A design icon for 80 years
The brand has remained true to its heritage and left the core concept of the aluminium case unchanged. During production, the aluminium body – a highly durable material combining sleek design and stability – is given a meticulous handcrafted finish, turning its smooth surface into a lustrous grooved casing. It takes 205 individual parts and upward of 90 work processes to breathe life into a new case. In exactly 117 minutes, a single classic Topas suitcase is completed and ready to leave the Cologne factory. Over the course of its life, every dent, scratch and sticker recorded on its surface in the hands of a travel companion will act as a reminder or a shared history.
www.rimowa.com
RIMOWA Store Antwerp
6 Leopoldstraat, Antwerp 2000
Mon-Sat 10:00am – 6.00pm
Tel: 03 234 3220
rimowa.antwerp@gmail.com