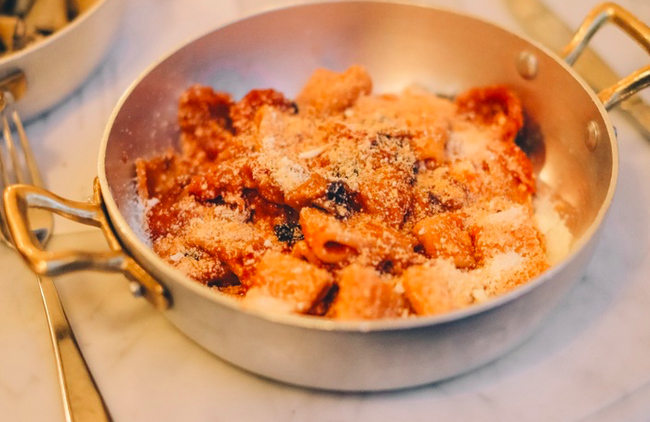 Dining: We try out Brussels eatery Bistro Nazionale.
Let there be light! Bistro Nazionale is fortunate to make up a south-facing corner which catches floods of sunlight all day long. On the model of the traditional bistrò, it strikes the right balance between a trendy place and an authentic eatery – Italian style!
And don't leave without trying the barman's emblematic cocktails. The menu revolves around the rhythm of the seasons and the maestro's desires. Choose from a selection of dishes, including Italian tartare, grilled beef alla Fiorentina, salami Nero Calabrese (black pork) or the spicy saltato di mare.
You can also choose from 4 pastas, served in copper pans. The large L-shaped terrace invites you to enjoy the sun at any time of the day, seven days a week during summer.
The interior is a mix of classic Italian design and a few touches of modernity. BISTRÒ NAZIONALE is above all a neighbourhood bistro. They are proud to say that it is "unpretentious, affordable, enjoying the simple pleasures of life!"
www.bistronazionale.be