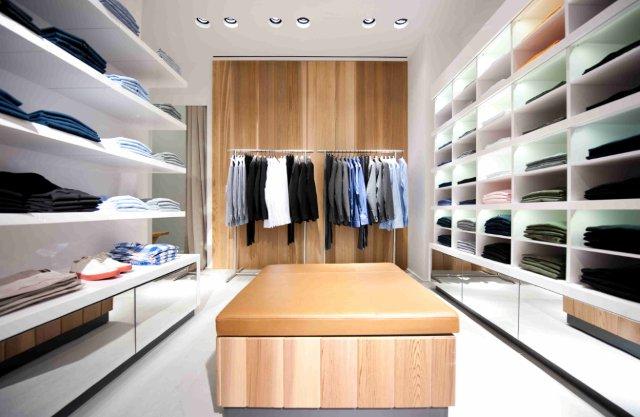 The store, located in Leuven, is the launch of their new store concept that simplifies the lives of modern men and women by offering them inspiration through beautiful, stylish clothing.
"We want to double the number of Filippa K boutiques by 2014, and we see Belgium as a key market for further expansion," said Filippa K's chief executive officer, Jon Abrahamsson.
The brand aims to make their men's and women's collections more accessible by opening their own stores as well as increasing the number of multi-brand stores where consumers can find Filippa K garments.
The new store aims to improve interaction with customers and to present the brand's central values, Scandinavian simplicity, quality and style.
These qualities are reflected in the design of the store. White walls, cedar wood, concrete and reflective surfaces create a simple, chic environment that is still warm and inviting. The garments all have their own place in the store and are not crowded together, displayed as if each article of clothing is its own piece of artwork to be displayed.
"Customers should feel happy and inspired in a Filippa K boutique," said Filippa Knuttson, the company's founder.
The company realizes the importance of their stores to the growth of the clothing brand, because they allow customers to interact directly with the brand and its staff.
"Customers can rely on staff to guide them through the collections," Knuttson said, "helping them to find pieces that will make them feel not only perfectly stylish but also comfortable enough to face the challenges of modern life."