In our latest hotels Brussels article we head to the city centre to visit a veritable institution at the heart of the capital.
Hotel Amigo launches Wellness Breaks with Irene Forte Skincare
Hotel Amigo, the Rocco Forte hotel in Brussels, has collaborated with Beauty by Kroonen to give guests a dose of Mediterranean relaxation with treatments from Irene Forte Skincare.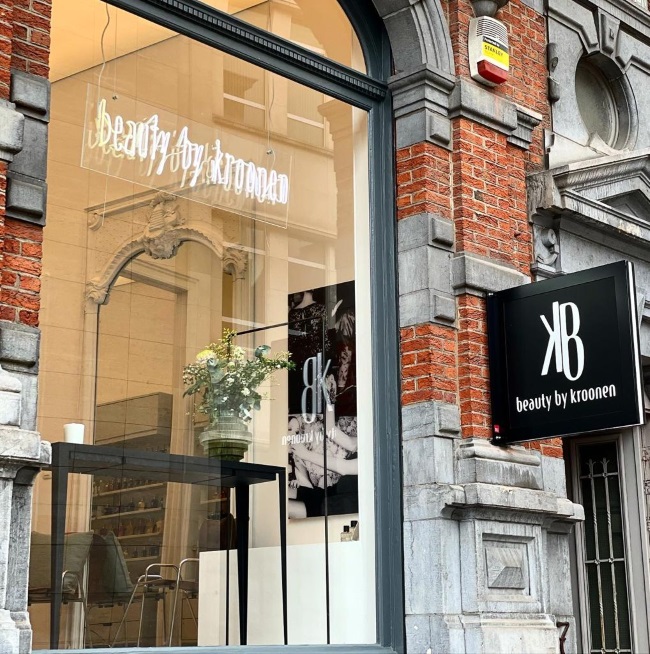 Benefitting both skin and spirit, Beauty by Kroonen, the exclusive retailer of the Irene Forte Skincare collection in Belgium, offers Hotel Amigo's guests the chance to experience complete indulgent relaxation during their stay with either an intensive facial or nourishing body massage, using Irene Forte Skincare products.
Developed by Irene Forte, the highly effective organic and vegan skincare line is results driven and uses formulations shaped by 35 years of skincare research and development. The products, made with natural, nutrient-rich ingredients from their own organic farm in Sicily, nod to the founder's Italian roots and offers a "Mediterranean diet" for the skin.
Guests can choose between an intensive rebalancing and revitalizing facial, which reignites a fresh, firm and glowing complexion, or a full body massage that leaves guests feeling completely relaxed.
Whether in Brussels to visit the capital's culture, sample its famed culinary delights or for a speedy business trip, Irene Forte Skincare treatments will be a welcome pause from bustling Belgian life.
Guests can choose between :
A 1hr30 intensive rebalancing and revitalizing facial, perfect for relaxing and regaining a fresher, firmer, glowing complexion. This treatment uses Irene Forte Skincare's signature triple facial massage technique and ETNA volcano stones to stimulate circulation, oxygen and nutrient flow to the skin, improving natural collagen production. When applied, a double mask promotes firmness, hydration and radiance of the skin.
An hour long relaxing and nourishing body massage. The treatment begins with a creamy apricot scrub and a sea salt scrub to eliminate impurities and leave the skin soft and smooth. It continues with a full body massage with nourishing Sicilian oils and the application of the White Wine Body Cream. Thanks to its ultra-moisturizing and protective properties, the skin regains its suppleness and radiance.
For 899 euros, the package includes:
One night in a Deluxe Room for two people with breakfast included.
Healthy and organic amenities upon arrival in the room.
VIP Welcome
Valet service and parking
Race course for a jogging in the Royal Park
A one and a half hour facial or a one hour body massage with Irene Forte Skincare products at Beauty By Kroonen, 67 rue Lebeau, 1000 Brussels
From June 9, 2022 until December 31, 2022.
It is available upon reservation (one week before arrival at the latest).
Rocco Forte Hotels
Established by Sir Rocco Forte and his sister, Olga Polizzi in 1996, Rocco Forte Hotels is a collection of 15 individual hotels and resorts. All the hotels are landmarks, both old and new, occupying magnificent buildings in exceptional locations. Led by a family who has been in hospitality for four generations, the hotels are united by their distinctive approach to service ensuring guests experience the best of the cities and surrounding areas. Rocco Forte Hotels comprises: Hotel de la Ville, Hotel de Russie and Rocco Forte House, Rome; Hotel Savoy, Florence; Verdura Resort, Rocco Forte Private Villas and Villa Igiea, Sicily; Masseria Torre Maizza, Puglia; The Balmoral, Edinburgh; Brown's Hotel, London; The Charles Hotel, Munich; Hotel de Rome, Berlin; Hotel Amigo, Brussels and Hotel Astoria, St Petersburg. Future openings: The Carlton Milan and Rocco Forte House Milan in 2023.
Irene Forte Skincare
The proprietary Irene Forte Skincare range achieves outstanding results with natural ingredients in formulations shaped by 35 years of skincare research and development. Based on the research of her Scientific Director Dr. Francesca Ferri- a pioneer in the medical use of plant extracts to treat skin conditions- Irene has introduced novel ingredients in products which have shown profound results in independent clinical and user trials.
The core ingredients are harvested at Verdura's Organic Farm in Sicily, and alongside these we have integrated zero-waste upcycled ingredients, made from nutrient-rich plant-based leftovers. Irene's insistence on plant-based sources means all our ingredients are certified vegan.
Irene Forte's approach is distinguished by her high ethical standards that make sustainability a primary business focus. In recognition of these standards Irene Forte Skincare has already achieved B Corp status and been awarded the Butterfly Mark by Positive Luxury for sustainable excellence.
In just over two years, Irene Forte Skincare has developed twenty-six products, and has expanded into 40 retailers, including Net-a-Porter (globally), Nordstrom, Liberty, Flannels and most recently, Amazon Luxury Stores. 2022 will see the brand continuing its expansion plans with launches in many more retailers, inc
luding Bon Marché, Bergdorf Goodman, John Bell & Croyden and C.O Bigelow. It also sees the launch of four Irene Forte Spas across Italy.
www.ireneforteskincare.com
Here is a direct link for this wonderful offer…