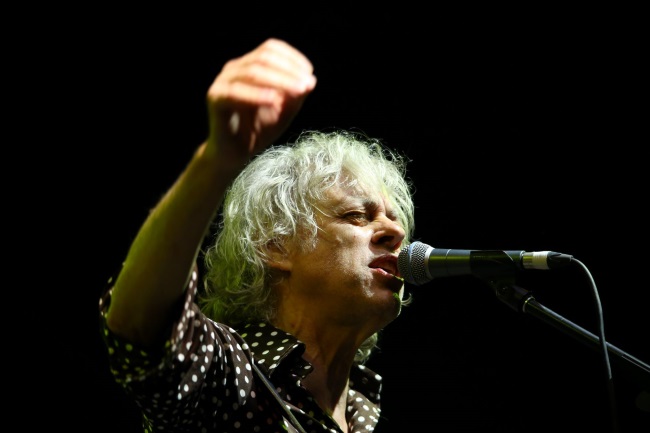 Our latest International festivals article looks at an impressive music and the arts event.
The Sani Festival is celebrating the event with a top-class concert of the world's most beloved tenor, Andrea Bocelli, with jazz, pop and rock legends and leading Greek performers. The timeless value of music is defined by the impact it has over time. The same goes for the value of the institutions that serve it.
30 years of Sani Festival: A festival that is a story of love for music and the arts, that shaped a path of innovation, quality and high aesthetics. An entrepreneurial initiative that surpassed all expectations to bridge tourism and culture, Sani Festival has forged a route of international recognition and reach, linking this corner of the Greek map to the international music scene. A festival that will host at the peak of its celebration the biggest music event in the country, a celebratory concert of the world's most beloved tenor, Andrea Bocelli.
A bold idea that was born in 1992, Sani Festival was destined to soar, from the first few melodies of Jazz on the Hill to becoming one of the country's foremost cultural institutions, right on Sani Hill – where the sea, sky and greenery coexist in harmony with the arts, against a backdrop of a medieval tower. Three decades and 385 concerts, performances, events: music legends and new creators from around the world as well as Greek artists who have left their mark have been ascending the stage of Sani Festival for thirty years.
Honouring its continuous trajectory, adhering to the quality and prestige of the concerts it presents, this year's anniversary edition of Sani Festival presents a unique in Greece, impressive and refreshingly disruptive programme. Sani Hill will welcome foreign and Greek concerts that are milestones of this summer. Living legends of the jazz, pop and rock scene, for whom the festival is one of few stops on their tours, and artists returning to Greece after decades are just some of the musical propositions that comprise this year's feast:
Chucho Valdés, Paquito D'Rivera, Al Di Meola, Jack Savoretti, Bob Geldof. Rock and pop music enter the festival's music repertoire for the first time, as a festival that continues to evolve. At the same time, two Greek productions specially designed to celebrate 30 years showcase an institution that innovates and sparks creativity, with great Greek performers in participation: Manolis Mitsias, Christos Thivaios, Eleni Tsaligopoulou, Penny Baltatzi, Dimitris Basis, Rena Morfi, Doros Dimosthenous, Rita Antonopoulou, Kostas Thomaidis, Kalliopi Pouska. This fete of music will conclude with an emblematic concert, where an artist of mythical status will ascend the stage of Sani Festival: Andrea Bocelli, performing within arm's reach of the limited number of attendees to enjoy the most highly anticipated music event of this summer.
Join us this summer at Sani Hill, the setting where we congregate for the summer festival, to witness melody become experience and music become ritual; to celebrate a festival story of 30 years, Sani Festival. 9 July – 20 August, Sani Hill.
Tickets presales have started.
#SaniFestival #Celebrating30years #SaniHillMagic #OnlyAtSani
sani-resort.com/festivals/sani-festival