This month we take to the skies with Luxaviation, a luxury aviation company.
Belgian visionary and pioneer, André Ganshof van der Meersch, founded a small company, Abelag, one of the predecessors of Luxaviation, in 1964. André, an accomplished pilot, studied flying in the United States and saw the immense potential of private aviation in Europe. Bringing know-how, achieved through his own hard work and an innate fearless spirit learned from his Solvay heritage, André's first private flights took to Belgium's skies, rapidly expanding and setting records. He did not do it alone, Abelag was his family. Staff and crew accompanied André on board as he flew around the globe, even to his private homes. He experienced luxury the way he wanted his clients to experience it– understanding that walking in their shoes was his only pathway to success. It is with these founding cornerstones of humility and inclusivity that Luxaviation leverages its excellence in service experience.
Luxaviation delivers excellence in a comprehensive range of business aviation services tailored to clients and partners. They are dedicated to safety and strive to create a fulfilling workplace through cultivating genuine, open and engaging relationships with passionate colleagues.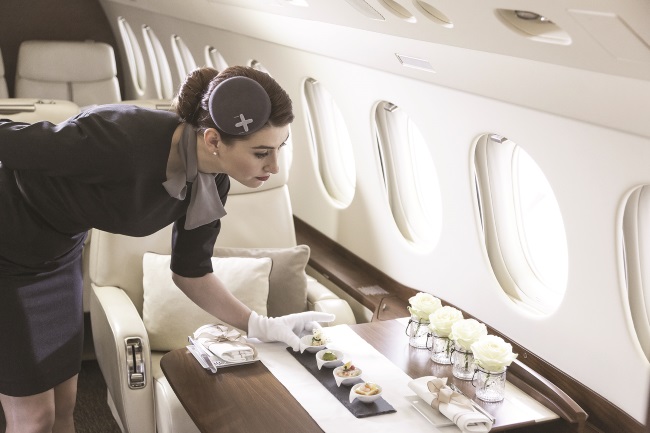 Today, the company boasts more than 1,500 employees who deliver experiential luxury on five continents from the Luxembourg headquarters. Comprising multi-faceted luxury services brands in the aviation sector, such as Luxaviation, Luxaviation Helicopters, Starspeed and ExecuJet, it operates, manages and charters one of the largest fleets of private jets in the world, assisting entrepreneurs, businesses, entertainers, world-leaders and leisure guests in their shared goal of living a life well-lived, all while completing their travel experience safely, discreetly and luxuriously. They have 28 VIP Terminals at various airports to provide an efficient arrival and departure experience for our guests.
The future of Luxaviation, while rooted in the deep history of its past, creates new private experiences for valued guests. Innovative divisions within the group such as bespoke luxury travel planning and fine wines are the answer to ever more demanding clientele who expect and deserve the best the world has on offer.
Harkening to a day when private flight was a new, exciting experience, each time one of their team members welcomes a client into our world, they are committed to delivering the values of their founder. Knowing that each and every moment matters, the company's dedication to making those moments even more cherished and memorable are what drives the core and ancillary businesses every day. From humble beginnings as a single plane operator in Belgium the global footprint around the world, Luxaviation Group is the last word in consistently created luxury – experienced privately since 1964.
www.luxaviation.com