In our latest Belgian gastronomy article we look at an exceptional gastronomic and oenological gathering.
Born in the world of wine or coming from multiple horizons, for several years now, the women of the Bordeaux vineyards have taken their place and acquired their legitimacy within the sector. They now occupy key positions in the vineyard as well as in the cellar, or in marketing functions.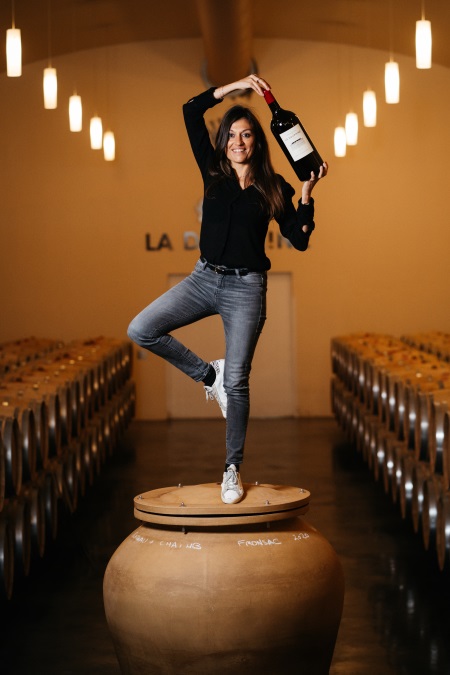 They were also pioneers in opening their castles and welcoming tourists. To put them in the spotlight, Bordeaux wines are organizing an unprecedented meeting in Belgium between the Strong Women of the wine world and those of the Belgian gastronomic and oenological landscape.
13 chefs, sommeliers or owners of renowned Belgian restaurants will offer their customers the wines of 13 Bordeaux winegrowers. And not just any wine! All the wines will come exclusively from rare bottles: double magnums, a format that will not leave you indifferent.
To select their wines, the Belgian Strong Women came to Bordeaux last summer. This trip to Bordeaux was an opportunity for them to meet, discuss and taste the wines (reds, whites and rosés from different Bordeaux appellations).
Several winegrowers will travel from Bordeaux to be alongside the Belgian chefs and sommeliers during this operation. Strong Women Make Big Bordeaux Bottles will introduce a wide audience to the diversity of Bordeaux wines as well as the talent and passion of these winegrowers.
What is a Big Bottle?
A 3 litre or double magnum bottle contains four standard wine bottles. A rarity in production because of its cost. Large format bottles are better suited for aging due to the lower surface-to-air ratio between the wine and the cork stopper. Thursday 25 to Sunday 28 November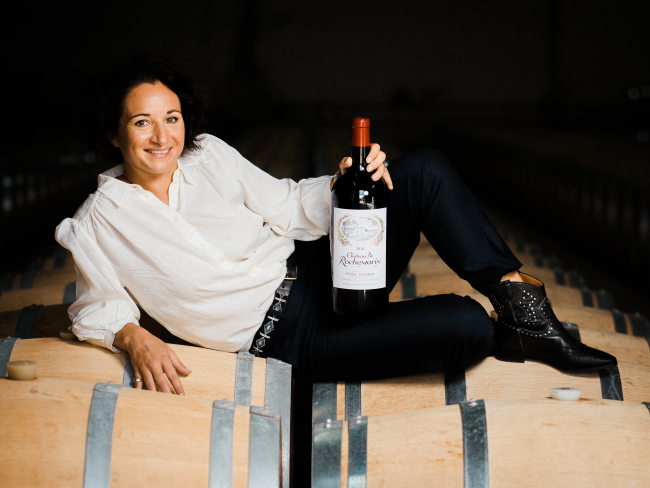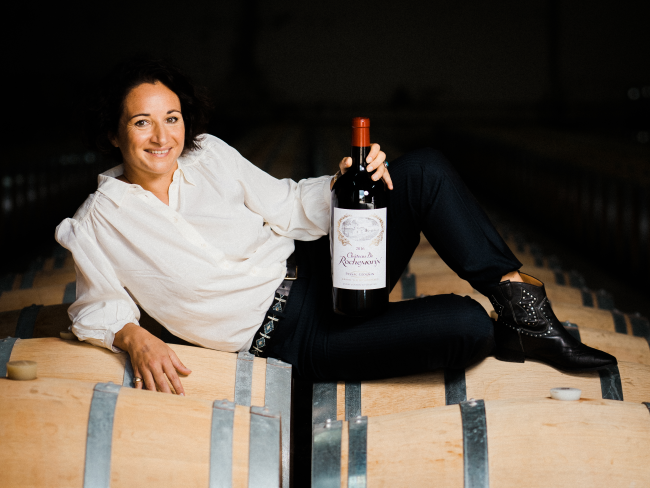 The Strong Women of Bordeaux
Brigitte Rullier, Château Dalem, Fronsac
Sabine Fauchey, The Unclassifiable, Médoc
Sophie Thierry, Fourcas Hosten, Médoc
Manon Lledo, Château Loudenne, Médoc, Bordeaux and Bordeaux Rosé
Magda Müller, Château des Combes, Bordeaux
Virginie Aubrion, Château de Piote, Bordeaux and Bordeaux Supérieur
Agnès Person, Château Pascaud, Bordeaux Supérieur
Mathilde Bazin de Caix, Château de Rochemorin, Pessac-Léognan
Stéphanie Barousse, Château de la Dauphine, Fronsac
Sylvie Courselle, Château Thieuley, Bordeaux Blanc and Bordeaux Rosé
Nadège Giamarchi, Château Luchey Halde, Pessac-Léognan
Frédérike Petit, Château La Commanderie du Bardelet, Bordeaux
Angélique Armand, Château la Rame, Bordeaux, Sainte-Croix-du-Mont
The Belgian Strong Women (lady chefs, sommelier, owners)
Julie De Block, Humphrey at Pias, Brussels, wine pairing
Laure Genonceaux, Brinz'l, Brussels, wine pairing
Alessia Persechillo, Bistro Racine, Braine-Le-Château, wine pairing
– Lara De Vlieger, Commotie, Ghent, wine pairing
Deborah Hellburg, Sensum, Ghent, wine tasting "Bring your strong women"
Caroline van Laere, Tastes and Colors, Ghent, wine tasting
Nadine Zimmermann, Heritage, Ghent, wine pairing
Emily Bauden, De Drie Ridders, Alveringen, wine pairing
Emilie Maquet, Julia Fish & Oysterbar, Koksijde, wine pairing with oysters
Sally Lauwers, Signatuur, Antwerp, wine pairing
Ellen Destuyver, L'Epicerie du Cirque – Under the Palm Trees, Antwerp, wine pairing
Eva Van de Peer, Nathan, Antwerp, wine pairing
Hannah Van Ongevalle, The Motel, Knokke, wine tasting
www.bordeaux.com/be-frRead more Belgian gastronomy articles…