From 3rd May 2018 Maasmechelen Village in Belgium will become the ultimate diamond destination, transforming into a shimmering stage for these, the most coveted of gemstones. Hosted in cooperation with leading diamond institutions, Antwerp World Diamond Centre (AWDC) and HRD Antwerp, and featuring a unique pop-up boutique and museum-gallery, the Diamond Experience at Maasmechelen Village will offer diamond lovers a fully immersive encounter with the precious gems.
A multi-faceted journey
Presented in partnership with the International Institute of Diamond Grading and Research (IIDGR), a De Beers Group Company, the premier name in diamonds, and curated by Marcel Pruwer, former President of the Antwerp Diamond Bourse, the Experience will walk guests through the history and mystery of diamonds, from their fascinating geological origins to their incarnation as symbols of love and luxury.
In a stunning space purpose-designed by the creative visionaries at Creneau International, they will have the opportunity to step back into bustling 15th-century Antwerp, as well as to discover the extraordinary story of the Reyns sisters, leading 18th-century diamantaires and purveyors of other luxury items, and trailblazers of their time.
Never-been-seen UNESCO heritage documents from the Antwerp City Archives will be on display; Philip Stroobants, Vice President of De Beers, will lecture on the history of the diamond trade and the industry today; and Christie's Jewellery specialists will present the world's most important diamonds sold at auction and introduce the world of diamond auctions in a special Diamond Masterclass.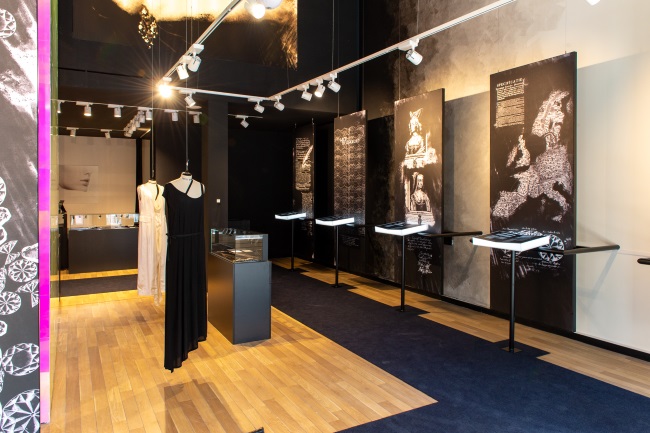 Precious memories to treasure forever
Available straight from source, over 1,000 IIDGR-certified diamonds, from 0.10 to 10 carats and priced €100 to €1 million, will be presented by leading Antwerp master cutters, Dali Diamond, who, true to style, will undoubtedly unveil a number of other sparkling surprises.
www.maasmechelenvillage.com/en