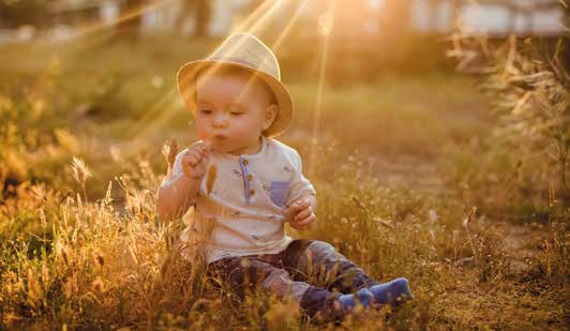 Travel: We take a look at some of the attractions available in London for kids, and for you!
KidZania: Imagine a 75,000 sq.ft. child-size city where kids are in charge! KidZania has landed in Westfield London. Have your kids ever dreamt of becoming a pilot, a firefighter, or the next award- winning singer? Watch the excitement on their faces as they try out more than 60 real life role-play activities in the bank, on stage or fighting crime on the streets as a police officer! Each role-play experience is crafted
to teach kids essential life skills including financial literacy, team work and independence.
Designed to empower kids, KidZania gives them the confidence to challenge themselves and inspire them to explore the world of opportunities. KidZania is a real life role play experience for 4-14 year olds, blending learning and reality with entertainment. For younger siblings visiting KidZania, there is dedicated Early Years area which includes three main activities: Science Lab, RightZKeepers Residence and the Kindergarten.
KidZania even boasts its own economy – I'm sure they could make a better job of it than we do! Kids are paid in kidZos as part of the city's supply and demand economy, using the 'currency' as they travel through the KidZania nation. london.kidzania.com
Make a longer break of your visit to KidZania by visiting some of the other amazing family attractions close by, such as…
London Eye: This giant Ferris wheel on the South Bank of the River Thames is billed as "the view you'll never forget". The structure is 135m tall and the wheel has a diametre of 120 m. Bring your head for heights. www.londoneye.com
London Dungeon: Now you're going down, deep down into the dungeon to an attraction that recreates various gory and macabre historical events in a gallows humour style. It uses a mixture of live actors, special effects and rides. www.thedungeons.com
London Aquarium: The Sea Life London Aquarium is also located on the South Bank, and it is home to one of Europe's largest collections of global marine life. The experience takes visitors on an immersive and interactive journey along the Great Oceanic Conveyor – on the way feed stingrays and discover seahorses, octopus, zebra sharks and the ever popular clown fish. www.sealifelondon.co.uk
Stay in: One Aldwych hotel is a luxury retreat in the heart of London's Covent Garden with easy access to theatres, shopping and museums. It features 105 guest rooms and suites, along with the fabulous Indigo restaurant (delicious and gluten-and-dairy- free) and the buzzing Lobby Bar, guests-only Lounge At One, luxury Screening Room and gym, 18-metre chlorine-free swimming pool and spa. Kid-friendly, One Aldwych's ideal location in Covent Garden means there are many London family attractions nearby. www.onealdwych.com
Getting there: Fly to London from Brussels with British Airways and discover the history of this bustling, historic city, take in theatre, opera and ballet performances and visit the many family attractions the capital has to offer. The perfect escape for a weekend city break. Daily flights. http://www.britishairways.com