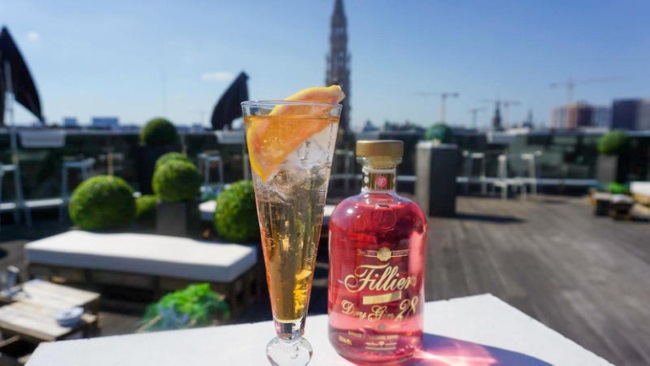 In our latest Brussels hotels article we catch up with the news from Warwick Brussels, one of the capital's finest hotels.
The Warwick Brussels is an elegant, distinguished and historic 5-star hotel located in the city centre of Brussels, only a few steps away from the famous and picturesque Grand Place.
The location of the hotel, only one block away from the Central Station (with a 18 minutes train ride to Brussels Airport), and 350m from the Square Convention Center, is also within walking distance of the antique district of the Le Sablon, the Month des Arts, the iconic Manneken Pis and the city's best restaurants and boutiques, has a storied past dating from the 19th century as the Duke of Wellington inspected his troops before departing to the Battle of Waterloo back in 1815.
The 267 bedrooms, including 19 suites and our majestic Grand Place Suite, have an intimate ambience and timeless style which reflect the heritage and grandeur of our city centre property.
Whether you are hosting an intimate meeting or a large event welcoming up to 250 participants, the 740 square meters of event space, encompassed in 15 distinctive conference rooms bathed with natural daylight, offers you plenty of room to stretch the limits of your creativity.
The Chutney's Restaurant, a well-known all-over town Belgian Brasserie, and the Warwick Bubbles Bar, will offer you a perfect experience for any taste and occasion.
Secret Rooftop Bar by Warwick
Since 2018 Warwick Brussels has welcomed summer locals and tourists looking for breathtaking views overlooking the Belgian capital and city hall in its Secret Rooftop by Warwick.
Located on the 6th floor of the hotel, the Suite Grand Place is a penthouse-style apartment (400 m²), a perfect pied-à-terre for a stay in the centre of Brussels, with a huge private terrace offering sensational panoramic views.
This exceptional suite is also a unique venue for special events, thanks to its fantastic setting and private elevator. More recently, it has hosted private concerts with some of the most popular Belgian artists of the moment, such as Loïc Nottet and Henri PFR.
In the summer, the suite transforms into an elegant and trendy rooftop bar. The tasty cocktails with exotic names such as Sunny Lavender Gin infused and Ocean Wave with Amaretto are rich in flavour and freshness coupled with a plethora of options for every palate imaginable such as carefully crafted Mocktails, Champagne, top-quality Belgian wines and beers.
From Tuesday to Saturday from 5.00 pm to 11.00 pm, high chairs, lounge benches and parasols welcome groups of friends, couples or colleagues who are looking to take in the expansive views from above, to perfect their tan, enjoying a drink with appetizers.
At the end of the day, the inevitable sunset suspends time and dresses the sky in a myriad of colours for an amazing experience altogether. We are also working on a 'winter' version that may soon be available.
Secret Rooftop Bar by Warwick Brussels
Rue Duquesnoy, 5, 1000 Brussels, Belgium
Open from 5 pm. Service until 11pm (last entrance at 10pm). Closed on Sunday and Monday.
No reservations. No dress code is required. To privatize the Secret Rooftop, please contact: sales.warwickbrussels@warwickhotels.com.
www.warwickhotels.com/warwick-brussels/