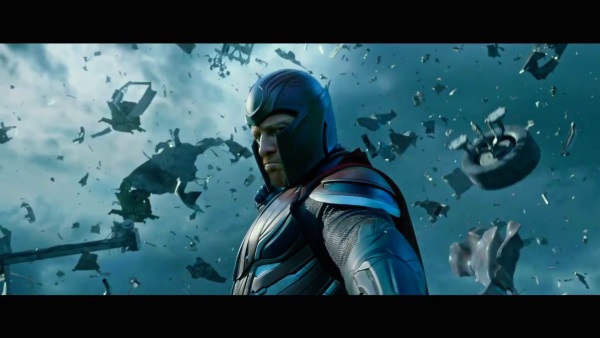 Picturenose.com's James Drew takes his regular look at upcoming films in local cinemas in our What's On Cinema highlights in Belgium page.
Ratchet & Clank
Oh dear, it looks like we are not yet done with films based on video games (Super Mario Bros, anyone?) – this is set to be be an 'origin story', an animated action adventure comedy that retells the events of the original Ratchet & Clank, depicting how Ratchet and Clank met each other as they attempt to save the Solana Galaxy from being destroyed by Chairman Drek and the Blarg. Right. Will feature the voice talents of Paul Giamatti, John Goodman, Bella Thorne, Rosario Dawson, James Arnold Taylor, David Kaye and Sylvester Stallone, who are presumably all along for the cheque.
94 mins.
Friday the 13th
And another franchise remake to 'enjoy' – or rather, the 13th installment of the long-running franchise that began way back in 1980. Jason Voorhees (remember him?) is back, and one would imagine that his machete/axe/ knives are all as sharp as they ever were. Described by director David Bruckner as not being a sequel to the 2009 remake, rather a 're-imagining', Brussels punters are enjoying a sneak preview, as this is supposed to be released in the US on January 13 2017, which is a Friday, no less.
92 mins.
X Men: Apocalypse
Bryan Singer returns with the ninth installment of the X Men franchise. Since ancient times, the first and most powerful mutant, Apocalypse, who is immortal and invincible, has been worshipped as a god. But when Apocalypse awakens from a hibernation of thousands of years and decides to end humanity and to take over the world, Raven and Charles Xavier lead a team of young X-Men to face Apocalypse and defeat him. 105 mins.
Silence
That man Martin Scorsese is back, with a historical drama based upon the novel of the same name by Shusaku Endo and starring Andrew Garfield, Adam Driver, Liam Neeson, Tadanobu Asano and Ciarán Hinds. The story concerns two Jesuit Portuguese Catholic priests who face violent persecution when they travel to Japan to seek out their mentor and spread the teachings of Christianity. Passion and powerful acting seem highly likely.
More reviews on picturenose.com