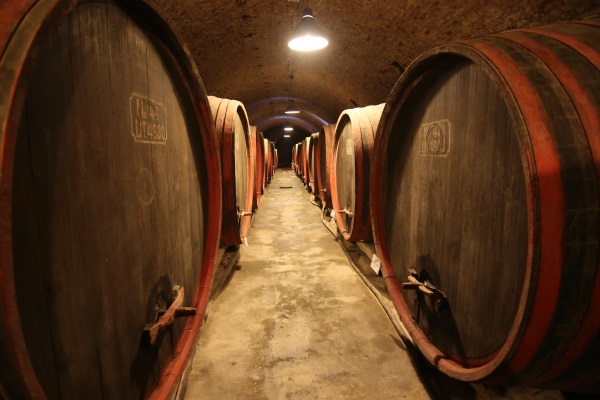 Geoffroy van Lede from Le Vin du Mois offering his wine tips and asks: What if New World wines were not as far away as we thought?
As western Europeans, our wine culture has been greatly influenced by famous classical countries such as France, Spain and Italy. For a long time, they were all we knew about wines. A few years ago, we discovered 'New World wines'. And we like them! They are more and more present in our consumption. But do you know you did not have to go so far to find new exciting wines? That this new world of wine might just be round the corner, in the neighbouring countries of Eastern Europe?
Let's take a tour of three of these countries…
Moldova
Moldova, ninth exporter of wine in the world, is the country with the most vines planted per capita in the world. The vine is part of the country's history with a peak in the 19th century, when Russian nobles there imported the noble French grape varieties. Codru, the central region has rich soil, and a fragmented relief of valleys, forests of oak and linden trees and many rivers. The country is mostly famous for its red wines. You can find nice, strongly-shaped wines, and full bodied.
Romania
Today some experts see in Romania as the leading country in Eastern European wine. It's already the sixth largest European wine producer with a great history of wine. This country offers a great variety of culture between the local grapes and international varieties. In white, it is the local grape varieties that are capturing the lion's share, while for the red varieties international varieties top the list. Since the fall of the dictator Ceausescu, attention has returned to the quality of grapes and wine. The best region of the country is called Dealu Mare. To really capture the quality of Romanian wines you should go for local grapes such as Feteasca Negra.
Czech Republic
Like its neighbors, the Communist's era has led to a decrease in cultivated areas and the quality of wines. Its integration into the European Union has seen an explosion of surfaces and volumes. With vineyards among the northernmost in Europe, Czech wines are largely dominated by whites. We also find some red wine-based fruit. Once again, even if you can find wine made from international grapes, the best wines come from local varieties such as Müller–Thurgau.
Find these wines, more wine tips and our subscription concept on our site www.le-vin-du-mois.be or call 0498 586 545.
Photo: Nicubunu