Wednesday March 17 is Saint Patrick's Day… and there will be Guinness.
Even in the midst of the pandemic, Belgium is preparing to celebrate the Irish National Day. At home, Belgians will be keen to taste a good Guinness accompanied by a tasty dish offered by inventive restaurants in take-away mode (health crisis obliges!). The tradition continues as many iconic buildings across the country will be tinted green for the occasion. In addition to the traditional statue of Manneken Pis, Town Hall and Galeries Royales Saint Hubert in Brussels, Provincie Huis in Antwerp, Burg in Bruges or even the belfry of Mons, this year the facade of BOZAR, the tower of The Hotel, the belfry and the Namur stock exchange, La Ferme de Mont-Saint-Jean and even the Lion of Waterloo will be there! They will all be particpating in #globalgreening.
Guinness in Belgium
And, of course, there's no show without Punch… well in this case stout. Guinness, the iconic black and white stout, reaffirms its intrinsic connection to St. Patrick's Day. Both are steeped in tradition and heritage, but more importantly, Guinness captures the true spirit of the day, raising a glass with values of celebration, pride and friendship. More than 70 million people around the world will commemorate the long-awaited national day despite the distressing impact of the closure of many cafes here and elsewhere.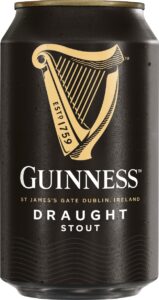 Jonathan Martin, Commercial Director at John Martin, says: "Today with the Covid crisis and the limitation of contact, people more than ever need to get together – even virtually – to taste their favorite drink. St. Patrick's Day is the perfect time to reconnect – even from a distance – and many people choose to celebrate it with a Guinness."
About the Anthony Martin group
When Briton John Martin arrived in Antwerp in 1909 to launch the famous Guinness and a range of English beers, he could not have guessed that over a hundred years later, his grandson Anthony would save and gather around him a range of beers. artisanal. Today, joined by his sons Jonathan and Edward, the Anthony Martin group owes its fame to the selection of craft beers rich in history.
www.anthonymartin.be
Find out more about Saint Patrick's Day and join the worldwide virtual Irish pub concert party…
More dining and drinks articles on Together…