In our latest Belgian wellbeing article we look at Harmony Bien-Être – much more than a massage.
No doubt you have heard about this very popular method over the last few months: the Renata França lymphatic drainage. Celebrities are crazy about this certified method that provides a real well-being. We wanted to test it as well and went to Harmony Bien-Être in Wavre, in the Walloon Brabant. Susana received us there with kindness and goodwill. She's one of the best references in Belgium since she is certified Renata França therapist, as mentioned on the international website of the Brazilian creator. The place is very welcoming and warm, a real cocoon of well-being to receive the highly qualified treatment massages.
Susana begins the lymphatic drainage by the legs. A firm pressure and precise gestures that intertwine; the rhythm and the movements are constant. This technique aims to activate blood and lymphatic circulation, reduce oedema and deflate the legs. It helps to detoxify the whole body and the sensation is amazing. The legs are shaped, a real feeling of lightness.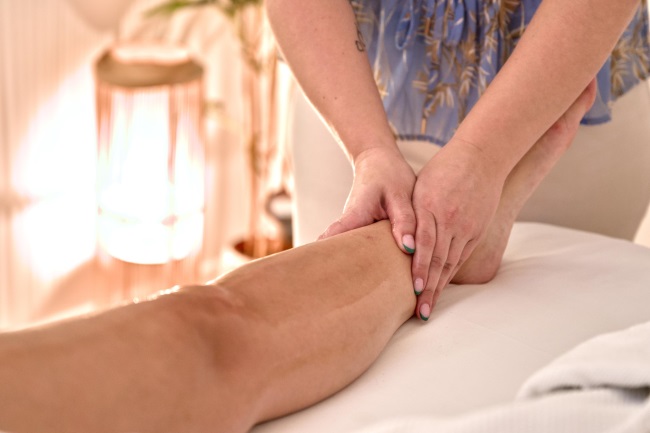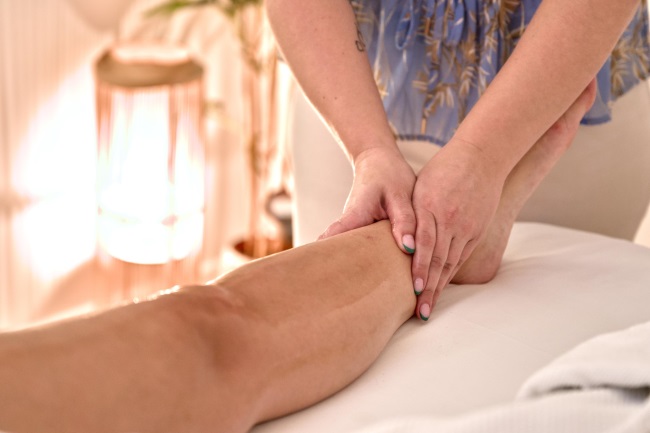 Susana continues working on the belly, again with very precise movements and firm pressure. These gestures will deflate and boost the digestive system and make our body feel amazing. She will then move on to the arms and the back to complete a moment suspended in time. This is a real drainage and massage that has an instant effect not only visually, but also physically and mentally. Completely disconnected and deeply relaxed, we have only one desire: to come back there very soon. Don't forget to drink water during the whole day in good quantity.
Harmony Bien-Être also offers the 'famous' Miracle Face – the treatment with an immediate lifting effect. Check out the Instagram page @harmony. bienêtre to see the results. It is mind-blowing. Massage, remodelling, Susana will most probably become your go to address.
www.harmony-bienetre.be
Photos Luc Viatour