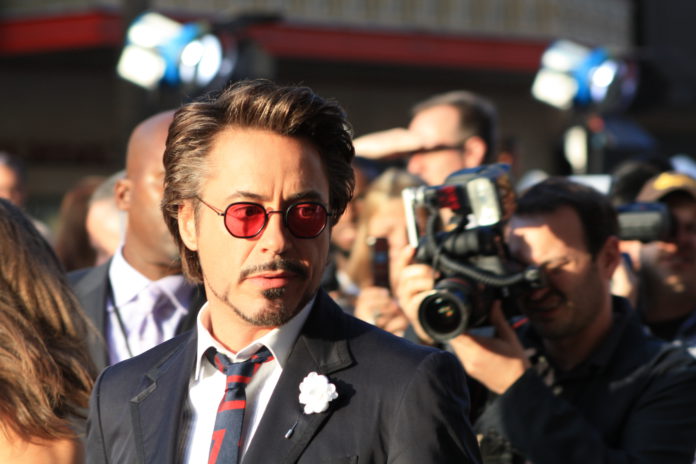 Celebrity: This month Together met up with an extraordinary character blockbusting his way across the planet – Robert Downey Jr.
Robert Downey Jr. is one of the most extraordinary men in Hollywood, whose own story could well be the subject of a biopic. After meeting his current wife, the film producer Susan Levin, on the movie Kiss Kiss, Bang Bang, he resurrected his career from the wasteland of drug addiction and has since become one of the most successful actors in the world.
The Iron Man film franchise and its Avengers spin-off gave Downey Jr. the perfect foundation to bring himself back from the brink and fulfil the Tinsel Town A-list potential that he had shown prior to his troubles.
From the time he appeared in the film Pound at the age of five, directed by his father, Robert Downey Sr, Jr. has always had an affection for the limelight, and half a century later he is seen as one of the best of his generation.
In 1992, he starred as the titular character in Chaplin, a biopic of the legendary comic actor of the early 20th century, which earned the Manhattan-born actor an Academy Award nomination for Best Actor.
However, things started to head on a downward curve for the undeniably talented actor during the second part of that decade, with numerous arrests, visits to rehabilitation units and drug problems, culminating in him spending time at the California Substance Abuse Treatment Facility and State Prison.
There was a brief reprieve as Robert Downey Jr. joined the cast of the TV series Ally McBeal (for which he won a Golden Globe award for Best Performance). However, his character was written out after a pair of drug arrests at the turn of the Millennium. After one last stay in a court ordered rehab, he finally achieved sobriety.
Downey was ranked at 31st in the 2019 Forbes list of Hollywood's highest-paid actors with an estimated US$66million in earnings. Funny, smart and interesting, he's one of the more likeable Hollywood actors.
Married to producer Susan Downey (nee Levin) since 2005, they are raising their son, Exton (7) and daughter Avril (5). The actor has another son, Indio, 26, from a previous marriage to Deborah Falconer from 1992 to 2004.
Downey Jr. – 55 in April – and his family live in Los Angeles on a sprawling estate where the staff employed there include martial arts trainers, spiritual consultants, and a private chef.
Together: Your new film, Dolittle, is obviously based on the well-known series of books by author Hugh Lofting. What attracted you to this project?
Robert Downey Jr.: Well, on set we are surrounded by all of these wonderful animals which are both real and animated.