Our Ethical fashion series looks at Jukebox, a brand-new Brussels clothing rental service.
The concept?
Having the pleasure of wearing beautiful fashion pieces while changing regularly and respecting the environment at the same time.
Imagined by three young entrepreneurs from Brussels who are aware of the colossal carbon footprint of the fashion industry, Jukebox offers a dynamic Ethical fashion alternative to the challenges imposed by fast fashion and over-consumption.
Thanks to Nathalie Balfroid, Catherine Detaille and Johan Maricq, you can now have access to a rich and varied wardrobe of ethical clothing for rent. The collections are chosen from European brands engaged sustainable and ethical production.
All the brands at Jukebox have been carefully selected by the team according to a charter based on three axes: aesthetics, sustainable design and the potential for recycling at the end of the clothing's life cycle. Among other brands are Rhumaa, Jan N June, Wasted Atelier and Bleu Tango. Other brands will be added regularly to enrich this constantly growing wardrobe.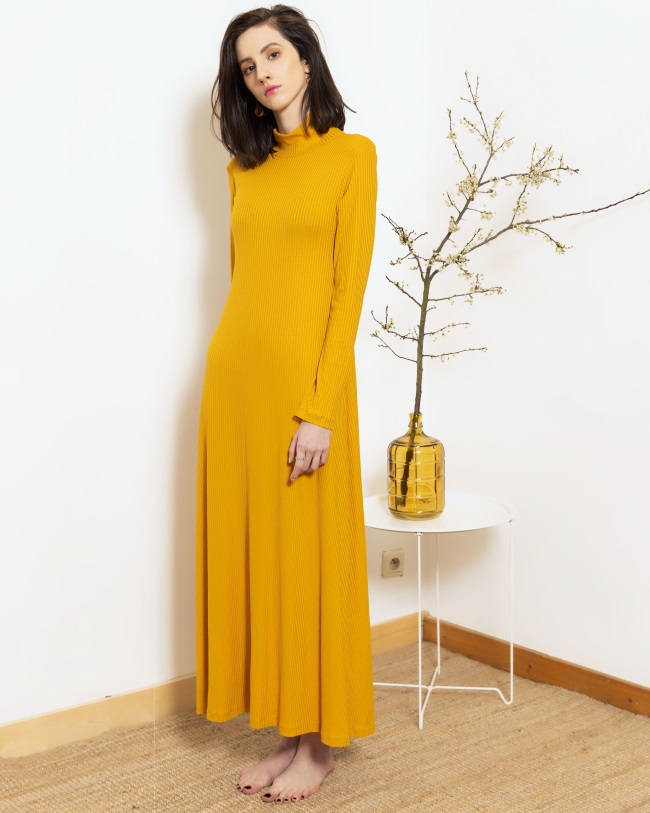 Jukebox's clothes are original, elegant and of a high quality, easy to mix up with your own basics for all occasions, be it work, party or everyday life. At the shop, the team helps clients make their selection in order to offer valuable advice or even suggest offbeat looks.
Choose-wear-swap-repeat
Jukebox offers two formulas: à la carte (1, 3 or 10 rentals of one month), or by monthly subscription. After the rental period, Jukebox takes care of everything: laundry, mending and repairs. You can just make your new selection and enjoy wearing it.
The mission is a fashion revolution
Jukebox wants to engage a new reflex of consumption. The founders want to create a unique experience and facilitate access to a more sustainable mode of consumption, without sacrificing accessibility to an ever more fun and expanded offer.
The slow fashion experience till the end
Jukebox shakes up shopping habits and offers clients private shopping sessions. In a cosy and reassuring atmosphere, the client, accompanied if she wishes, can test all styles and plan her rentals schedule.
About the founders
The project is the work of long-time friends, engineers and a biologist. Nathalie, passionate about art and textiles, says: "My ambition with Jukebox is to finally allow women to wear clothes that value their inner beauty. While living in Denmark for a few years, the Danish style has inspired me a lot. They dare the colours, the different cuts. With Jukebox, I invite women to come to terms with their image, their body, their shapes."
Catherine is an adept of slow living. Daughter of a merchant, she grew up with entrepreneurship values. "The Belgian consumer generates the biggest amount of clothing waste in Europe, and the textile industry is the second largest source of pollution in planet. I want to provide real alternatives. I am convinced that the model of consumption that we propose is the solution for the future ".
Johan is the team's fashion addict. As well as being manager at Elia, he provides IT support, administration and strategic choices for the project. "I see Jukebox as a giant fitting room. This is the opportunity to reveal yourself daring and take advantage of high quality clothing to accompany your adventures."
W83 Local Test Shop, 83 Chaussée de Wavre, Ixelles
From Thursday to Saturday from 12:00 to 18:00 or at all times by appointment via their website
Facebook: Jukebox Clothes
Instagram: Jukebox.clothes