We take a look at two European schools: Lycée Molière and the more recently opened L'Ecole de Bruxelles Argenteuil.
Located in front of the ULB on the edge of the Bois de la Cambre, the reputation of the Lycée Molière is very well established. A variety of options, an emphasis on the arts (music, visual arts, theatre) and sports, immersion in English from Secondary 1, a rich cultural program and the possibility of international exchanges offer students a curriculum that meets their interests and prepares them for the world of today.
The Lycée is also a school that welcomes every student with respect for his or her characteristics and needs. A support cell for pupils with learning disabilities (dyslexia, dysphasia, dyspraxia), systematic remedies for pupils in difficulty, daily supervision two hours after the courses concentrating on homework and the lessons in order to acquire a work method are all aimed at bringing all students to academic success as well as the optimal development of their potential.
But over and above the academic training provided, the Lycée aims to be a true school of life – it has a family atmosphere, a warm setting, small classes and attentive and enthusiastic teachers, allowing young people to evolve in a climate of benevolence, listening, attentiveness towards other people but also responsibility and autonomy which constitute the key values of its educational project.
The Ecole des Devoirs is also open from Monday to Friday to every secondary school pupil attending other schools.
www.lycee-moliere.be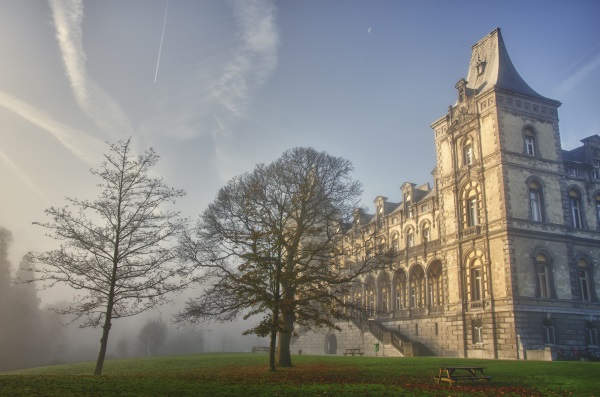 The European School Brussels-Argenteuil opened its doors last September.
As an accredited European school, EEBA offers the distinction of being able to welcome all students who wish to benefit from the European Schools program.
Under the supervision of the Board of Governors, the EEBA is a private school offering the same curriculum as the four European Schools already established in Brussels. It offers very high quality multilingual teaching from kindergarten to preparation for the European Baccalaureate, in three language sections: English, French and Swedish.
EEBA places at the heart of its project the values of diversity and multiculturalism that underpin European ethics.
The historic campus of the Château d'Argenteuil, located at the gates of Brussels, is equipped with high-quality academic and sports facilities. It provides students with an exceptional learning and living environment in a unique natural and historical location in Europe.
www.europeanschool.be