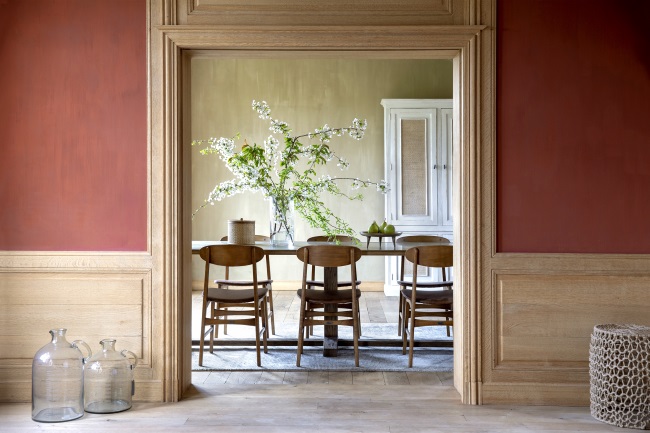 In our home design pages this month we look at a remarkable, inspired local company.
The story of this mythical house began 40 years ago, when Alex Flamant, son of an antique dealer, realized his first design project, which was the origin of the Flamant brand: the artisanal reinterpretation of furniture and antique decorative objects made from beautiful materials and of durable quality. It wasn't long before Alex Flamant came up with an innovative idea: think about the house in its totality. A true pioneer in the field, he created 'total look' collections inspired by the past with contemporary touches.
Very quickly recognized worldwide, Flamant continues to confirm its own DNA and inspires a generation of lovers of decor. Constantly seeking renewal, the prestigious brand seduces new generations by reinventing itself while maintaining the values that are dear to the firm:
• Influences from the north and south of the country
• A very personal colour palette
• Materials chosen for their undeniable quality (linen, raw timber, hand-blown glass, wrought iron etc)
• The specialist work of true craftsmen around the world Each Flamant product has a unique story and is the result of a journey of inspiration. The creations are the fruit of a proliferation of ideas of a passionate team of designers, stylists and others.
Today, more than 3,000 references and 500 seasonal novelties beautify our homes and gardens. Offering a wonderful choice, the collection of furniture, accessories, linens, lighting and paintings brings to our homes that extra bit of soul that makes all the difference. Combining traditional craftsmanship and modern design, Flamant creates charismatic pieces of timeless quality.
The team is convinced that in this ever-changing and hectic world, with very little time for contemplation, the need for comfort, a sense of warmth and security is of great importance. Flamant meets this need by offering holistic decoration that creates the warm and welcoming atmosphere of a real home. Customer-orientated, and with both quality and creativity, Flamant has many very nice surprises for you. See you very soon. www.flamant.com/flamant/