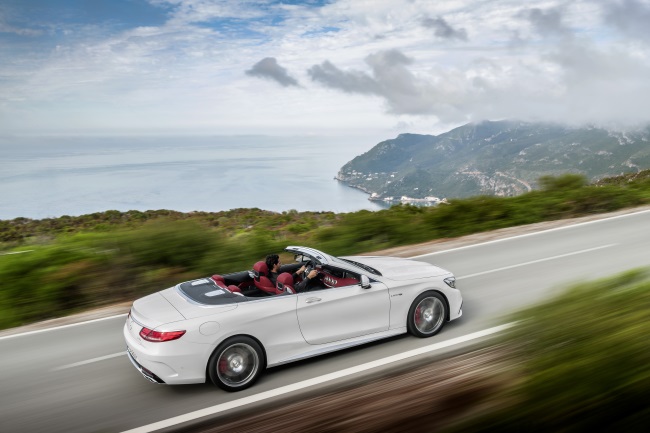 Our motoring correspondent Bob Monard takes a look at recent and in particular the new kids on the block.
Alfa Romeo
The Fiat Group's sports brand presents its Giulia which puts the 159 out to grass. A large family sedan with rear-wheel drive, it boasts petrol engines from 180 to 330 hp and diesel versions from 135 to 210 hp. The jewel in the crown is the Quadrifoglio whose 6-cylinder turbo releases a whopping 510 nags.
Aston Martin
Pending the arrival of the new DB9, the Aston Martin V8 and V12 have dressed to the nines with their gorgeous Vantage, Vanquish and Rapid. These two Coupes and a Roadster have 426-576 hp engines.
BMW
Discover the X1 newly refurbished and now converted to front-wheel drive like the 2-series Active Tourer. And it is now 3 cylinders. But the motoring star is obviously the new 7 Series. 5.10 metres or 5.24 metres long, with self-parking and hybrid petrol, it offers 326-450 hp in gasoline and 211-320 hp in diesel. In total, two European and six Belgian premieres from the Bavarians.
FERRARI
Following on from the 458, the firm with the prancing horse logo has ripped the roof off the 488 GTB so you can enjoy the wind in your hair, with a V8 turbo with 670 hp that reaches 325 km/h.
JAGUAR
Jaguar has a lot of interesting news. Following the XE sedan available in petrol (200, 241 and 340 hp) and diesel (163 and 180 hp) which all now have all-wheel drive, a new generation mutimedia system and Apple Watch connectivity, the XF is hitting the road. Lighter by 200 kg, she looks more than ever like business class status, with luxury, comfort and serenity both in gasoline (240-380 hp) and diesel (163-300 hp). But the newcomer for spring 2016 will be the F-Pace. A stylish SUV of 4.73 m equipped with V6 petrol and diesel of 380 and 300 hp.