In our movie star interview Together sat down with an actress, producer, entrepreneur… and mum.
Halle Berry returns to the big screen for the first time since playing 'Ginger' alongside Colin Firth, Taron Egerton and Mark Strong in Kingsman: The Golden Circle, in 2017. And she has chosen another action film, but this time a serious all-action portrayal in contrast to the comedy of Matthew Vaughn.
The Cleveland native joins the John Wick franchise with former Matrix co-stars Keanu Reeves and Laurence Fishburne, as she tries to facilitate Wick's escape from New York City after a $14million bounty is placed on his head.
Berry has been spending a lot more time on the other side of the camera as executive producer, notably on the TV revival of 1992 comedy film Boomerang, which starred Eddie Murphy and Robin Givens, and provided a platform for the likes of Martin Lawrence and Chris Rock.
Berry was also producer on the 2017 thriller Kidnap and both series of TV sci-fi drama Extant – she also starred in both.
After being pictured consoling her close friend, female UFC superstar Cris Cyborg following her first defeat in 13 years last December to Amanda Nunes, Berry announced that she was going to make her directorial debut based on MMA, with a film entitled Bruised. She will star as the main protagonist and fighter Jackie Justice, yet little else is known about the plot or synopsis as yet.
Together: When Lena Waithe called you to get together for Boomerang, what made you jump at the chance?
Halle Berry: Well, at first, I didn't jump at the chance and I was actually trying to talk Lena out of doing it, if I am totally honest! I was like: "No, please don't mess with Boomerang. People love it the way it is and there's no place for that story nowadays."
Then she was trying to sweet-talk me and said: "Well, suppose we did do the story… what would that story be?" So, we then batted some ideas about for a while and talked about what we could do, and we came up with a 10-show series and it should be what it is.
A modern take on those old characters and that it should be for the millennials, it should be for what this generation of kids and young adults are struggling with, who they are, and it should be something that will evolve and move forward, because we are also moving forward as a people.
So, when we talked about the show in those terms it made me think that there is indeed a place for it. But you can't say no to Lena, as much as I did try.
How do you want it to resonate with the new generation?
Well, me personally… I want them to see themselves and feel proud of what they see. I hope that this new young cast feels exactly the same way, because they should.
So, working as an executive producer on Boomerang, as well as Kidnap and Extant… is that something you want to continue doing?
It's very satisfying to have more creative control over what you're doing. We're seeing a lot of women doing that now because we need to create these opportunities for ourselves if we're going to change things in this business.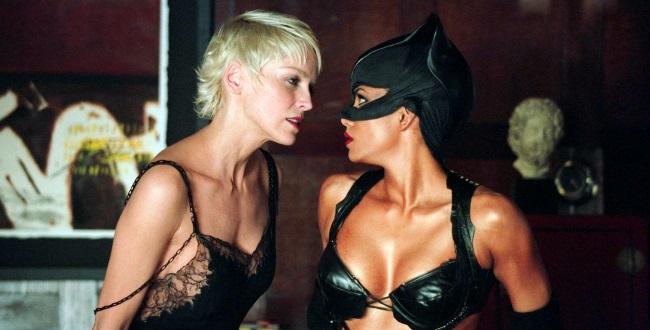 These projects are very unusual and it's important that these films do well if we're going to get more female-driven projects made in the future. The key is that the female audiences come to see these films, especially in the premiere weekend.
This industry is based on box office results. We depend on that. So, if we're going to succeed as producers and actors with these kinds of projects, we need women to come out and support us, too.