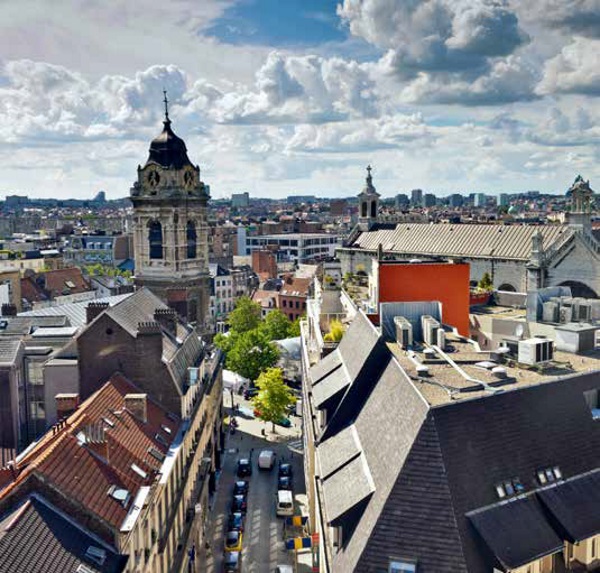 Real estate expert Yannick Callens suggests we must improve our property buying skills.
The beginning of 2020… we have to do more, better and together.
In real estate, as in most trends in life and business today, how can we do more and do it better? Today, it's more about how to do this or that, but for me, it's who can do it that's important. The evolution of society, fast as it is, means that you do not have to reinvent the wheel, but to see who can turn the wheel for you. In real estate it's the same – who can help me with my real-estate search, who can help me with my financing, who can help me with work and who can give me advice to avoid errors or find the right information.
If, in the new year, you want to invest in real estate, to live in it or rent it, it is especially the people around you from whom you seek advice that will be the best help. Legislation is increasingly heavy, so we cannot know everything by heart and, particularly in Europe, the legislation is increasingly regional.
In order to learn 'Who can do it for me?', you must be open, open to listening. In the field of coaching, one is often asked to be open in order to learn. It's the basis of everything, even in real estate and especially with big budgets. Be open to the advice you will be offered and the different approaches of other people. This will open up new opportunities in the market and, as I often say in real estate, it is the purchase that makes the profit, following the property's resale. Remember, for 2020 it is important to know not just who can do it for me, but rather who could do it better than me?
Remember that in everything you do or any decision you make, choose to do it with pleasure, take pleasure in doing it and you will see that you will go further, faster. Even if you have it done with someone else, it is still important to participate and take action. The world belongs to those who take action and those who participate, not to spectators who watch the train go by and who say to themselves 'why them and not me?'. It's the same for real estate, as soon as you make a decision and take action, more than 80% of the work is done, after this it is only a follow-up… which can be done by someone else.
At this time of year, it's always nice to see where you are now and where you want to be, such as the famous New Year's resolutions that you put in place. Nevertheless, only 16% of people value their resolutions. You must automatically make decisions in order to reach your goals.
How to make a 'good' decision? Here is a simple tool that is easy to apply and use in all circumstances:
1 Is it good for me? Does it suit me and strengthen me?
2 Is the decision good for people around me and for my environment?
3 Does this decision make me money? Or, above all, does this decision not make me lose money?
4 Is the decision I am making for society?
If your decision is in agreement with these four points, carry out the decision. If not, adapt it so that it agrees with you, your entourage, money and society.
My advice to make 2020 a year rich in real estate: do it with a smile, be extraordinary, delegate, make decisions and take action. Meet as many people as possible and do it together. Together, we do more, better and we go further.
If you have any questions or need advice during your real estate purchase, for readers of Together Magazine we are at your disposal by email on info@yannickcallens.be or by phone 02 669 0707. We will be happy to help you.