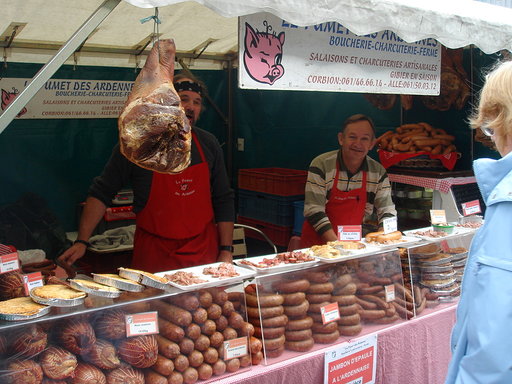 Back at work? Looking for some excellent September events? Look no further…
September events in Brussels
Belgian Luxembourg in the Ardennes, close by and surprising!
Our inspiring and tasty appointments in Brussels in the heart of the European Quarter
The Luxembourg producers' market – Wednesday 19 September from 8 am to 6 pm on Place du Luxembourg.
Around forty producers will invade Place du Luxembourg in Ixelles to share with you the treasures of our gastronomy: cold cuts, cheeses, breads, beers, wines and aperitifs, snacks, pastries – something for all palates, even the most delicate ones will find to at their taste. All in a warm and festive atmosphere!
From 1 to 15 September discover of the Heart of the Ardenne. Tourist information and exhibition of naturalist photographer Martin Dellicour. On 4 September enjoy free tasting of local products from 16h. (cheeses, chocolates and chouffe).
From 16 September to 30 September discover the Haute-Sûre Forêt d'Anlier. Touristic information and exhibition of paintings by Valérie Dion as well as hyper-realistic drawings by Eric Geerdens. 19 September come among for free tasting of local products and beers.
Maison du Luxembourg
Rue du Luxembourg 37, 1050 Ixelles
www.maisonduluxembourg.be/en