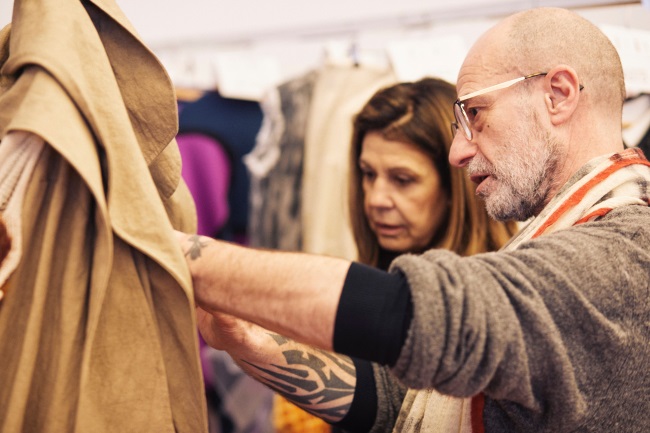 In our latest What's On International suggestion we look at the upcoming Bilbao International Art & Fashion (BIAAF) Design competition.
The first thing to say is that if you have not been to Bilbao, then cancel everything and head to the hilly, wonderful Basque country. Fashion is one of the region's main passions. The beating heart of the region has announced the emerging designers – the 30 finalists – who will battle it out for the prizes during its 8th Edition.
Under the motto 'Create! The best is yet to come!' BIAAF bets once again on the transformative power of design, discovering and supporting young creatives worldwide. BIAAF* is gearing up for a key edition that will have €25,000 in prize money for three categories: Best Garment Design, Best Accessory Design and Best Local Emerging Designer.
BIAAF, through this very special contest, aspires to act as an engine for new creative industries, providing access to quality training and enabling emerging designers to have a presence in new markets.
A local jury selected the finalists out of over 1,300 participants coming from 92 countries. The winners will be selected by an international jury on 13 May, and all finalists' and winners' works will be showcased in a final exhibition that will be displayed on the occasion of the awards ceremony in June.
BIAAF continues consolidating its links with the most important fashion and design schools at a global level, not only thanks to the prestige acquired as a benchmark competition to promote young creative talents who use art as inspiration for their collections, but also thanks to the interest aroused by the city of Bilbao's Guggenheim [modern and contemporary museum] effect in terms of culture and creativity.
BIAAF has managed to set up a unique ecosystem, capable of attracting, developing and professionalising creative and innovative talent, with the aim of empowering these young creatives to launch their own business initiatives in an innovative way, highlighting their talent and supporting their professional development.
In the words of Victoria Cañas, President of BIAAF: "It's about adapting means that are bold enough, against all odds, to pursue change and invent new models. Our contest aims to reaffirm one of the most precious values: creativity."
It is worth mentioning that among the chosen artists is Lara Dheedene from Belgium, finessing her creativity at Hasselt's PXL-MAD School of Arts, Jewellery department.
*BIAAF – Bilbao International Art & Fashion
BIAAF is the leading European platform for emerging fashion design. After 15 years of activity, BIAAF is in connection with some 700 schools and has reached some 7,000 designers from around the world through its activities.
Its main objective is to give international visibility to emerging designers, enhance their employability and offer them a high-performance education through scholarship programs that allow them to develop as professionals, always with a vision of a fashion industry that is responsible to the environment and respectful of human rights.
www.biaaf.com