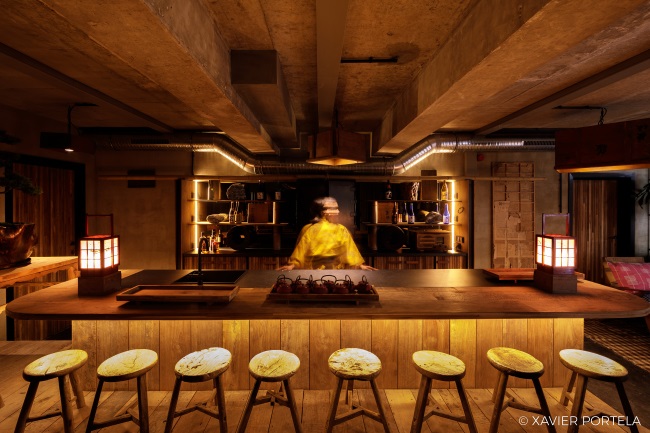 In our latest Brussels wellbeing article Catherine Feore samples a unique Brussels experience.
Tucked away in the Jam Hotel near Avenue Louise you can escape the daily grind and truly relax with an escape not just from the daily stresses, but from Belgium itself.
In Atsukan, which is the term for a way of drinking saké, you can experience a Japanese sentô which is a Japanese public baths. Once you have offloaded your belongings and had a good scrub in the shower, you will be asked to select from a range of essential oils to scent your bath. My friend chose Shoga to 'energise and revitalise', while I went for Sugi to 'relax and calm'.
The large cedar wood baths are prepared and you can order a drink. There was warm or cold saké, Hitachino red rice beer ambrée or white, as well as juices and, of course, tea. I went with the beer just to see what Japanese beer was like.
The relaxed bar lit with lanterns and the tranquil atmosphere really forces you to let go of the day behind you. The baths are separated by thick recycled denim curtains – that are much nicer than they sound and are heated to around 42 degrees.
Initially, you immerse half your body (up to mid-way) to get used to the temperature of the water. Then, you slip into the bath completely, whilst making sure you keep your head above water. This stage is known as the zeshin-yoku. All in all, it takes 30 minutes, and if it is too hot you can add some cold water, but its worth keeping the temperature high so that your muscles are given no choice but to relinquish the tensions they have accumulated during the day.
There is also a sauna should you want to take some more time.
There are up to 10 tubs and it's straightforward to book online: www.jamhotel.be/atsukan
Designed by the very talented, quasi-mythical Brusselier Lionel Jadot, the Atsukan baths won the Commerce Design Brussels Awards 2020.
www.lioneljadot.com
Read more Brussels wellbeing and design articles…