In our latest celebrity interview Dan Bowman spoke to a very talented dancer and actor.
For people of a certain age, Jamie Bell will always be Billy Elliot. Sure, the boy has matured into a man, but not only is the 34-year-old still so recognizable from his breakthrough role in the year 2000, for many it remains an iconic and defining role that no quantity of films in any number of genres will fix. And that, of course, in itself, is grossly unfair!
The fact remains that it was many years ago that Bell stepped away from the brand of acting that made him famous. "I'm not so sure it was a consistent attempt to continue proving I was no longer that schoolboy, that I had acting potential to go beyond dancing down the street. But when you become attached to a role and to an image, the natural reaction is to do everything you can to rebel against it."
And the truth is the actor has succeeded. Now, two decades on, the sharply-styled Bell, who hails from the north-east of England, is very much installed in the action genre arena.
And while he has diverted into what he calls "experimental roles" – notably as the ambitious St John Rivers in period drama Jane Eyre, and as the iconic Bernie Taupin in 2019's Rocketman opposite Taron Egerton – he predominantly feels most at home when energy and aggression meet impactful storylines.
Of course, when he does blow things up, the results are spectacular, and the critics – more often than not – take warmly to what's put in front of them. Across 6 Days, The Eagle, Fantastic Four, King Kong and more, he has impressed in a way that belies his 5ft 7" frame. "I'm not your typical action hero," he admits, with a wry smile. "I'm not even sure if I'm an action hero, but whatever it is I am, I'm always trying to move expectation to the next level."
With a private life that recently saw he and wife Kate Mara bring their first child into the world, Bell – who also has a son, Jack, from a previous relationship with Evan Rachel Wood – is pushing his influence as a father just as much as he is an actor. Whether he likes the reference or not, it is the latest evolution of a man whose boy-like brilliance still enchants an admiring realm of film fans.
Together: You are back on the movie trail with your portrayal of Robert Ritter in Tom Clancy's Without Remorse. Is he an author you knew much about?
Jamie Bell: I think when you're growing up in the era I did, you were always aware of authors such as Tom Clancy. There were others in the same space, such as James Patterson, John Grisham. You became so accustomed to seeing these chunky, usually quite colourful, slightly sinister looking books dominating the shelves. They were an institution in themselves.
So you enjoyed putting this one together?
Oh yes, hugely. It ticked so many boxes for me and felt like such a natural progression from the action and espionage movies I'd done so far. I'm hopeful it will be well received – obviously it's very difficult trying to get anything to float at the moment, but I'm confident this one will stand up, because it deserves to.
Has the perspective you have towards your career changed much with parenthood having come round again?
I think career has to continue on in much the same way. I don't believe there's anyone who goes 'right, that's it, I've got kids, I'm going to totally revise everything I've ever believed in and worked towards'. I don't believe that would serve anyone, particularly.
Instead, I'd probably express it in a sense of knowing that before you reach out into marriage and start a family, there is the notion that you are incomplete in some way and there is something missing from your life that you are yet to fulfil. It's not a yearning for something you don't have – it's just a feeling you've still got more to achieve before you can feel total comfortable in yourself, you know?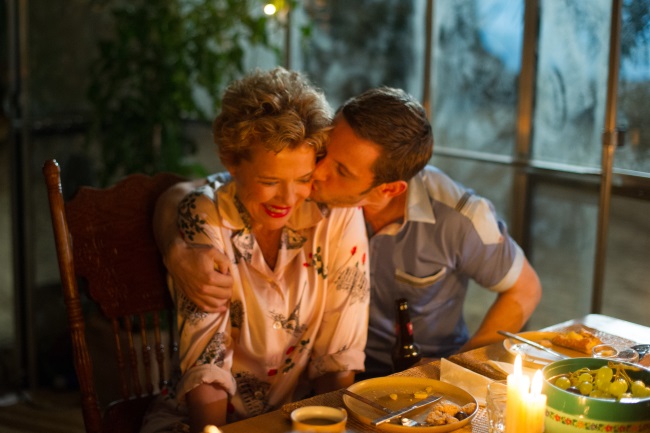 But clearly now the decisions you're making are factoring in a lot of other people?
Absolutely. When you have a son or a daughter, that whole thing changes. There is a permanence – there is someone there who needs you and who will always be there.
Having a baby also put into perspective some of the things I would complain about in everyday life.
It's perhaps unusual to have two parents who are both actors
Obviously Kate has had a pretty significant role in all this and is happy to take more time away from things, but we are both firmly in the same mindset, and that is that when you decide you are not the most important person in your life and you have a child to look after, that is the sole focus. If you can look after this little person then you are probably succeeding… more than that, you're living the dream.
One of your most commercially successful roles was someone who is the very antithesis of dark and mysterious – Tintin!
It's funny, I know a lot of actors start picking up animation and kid-themed scripts when they have young kids. I'd love to say I'm not going to fall into that trap but it's very difficult not to! The fact is as soon as that kid comes out, you waive the right to put yourself first in almost everything you do.
Did you find it difficult to switch into what was such a different world?
Not really – I enjoyed it. I think in film just as in life, every actor – every person, in fact – needs that challenge of discomfort; it's what ultimately gets the adrenalin going to we can prove ourselves.
Do you ever watch back the movies you star in?
No, never. I draw the line right there! That is a challenge that's beyond me. I just can't – it's so uncomfortable.
See more celebrity interview articles…
Celebrity interview: Hollywood star Margot Robbie living the dream
Celebrity Interview: Ralph Fiennes