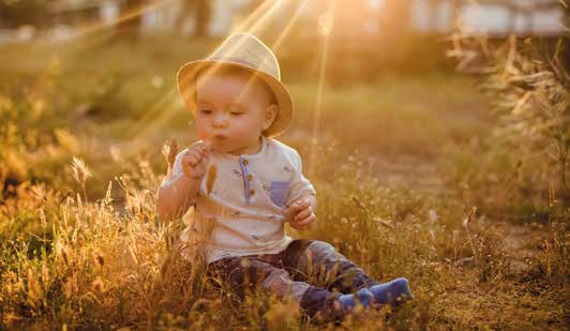 During the sweltering school holidays myAspria's Laura Kretzschmar speaks to paediatric expert Dr. Martin Karsten.
You're taking your children overseas on holiday. What essentials should you pack to keep them healthy and happy while you're away?
All year, you look forward to a well-earned holiday with your family. You want to make the absolute most of the time off – so what happens if sickness strikes while you're away?
If you get sick, that's annoying enough, but if the children get sick, the holiday is spoiled for everyone. So, what advance planning can you do to minimise the risks, and how do you handle any emergencies that do occur in such a way that the holiday isn't ruined?
Berlin-based paediatrician Dr Martin Karsten shares his top 10 tips on what parents should think about when going on holiday with children.
Don't give infections a chance
Children often have to deal with viral infections during their holidays. To avoid such infections, avoid the kids' club or childcare wherever possible so your little ones don't have too much contact with other children – much better for them to stay among the family.
It's also more advisable to swim in the sea than in the swimming pool, which can often be a breeding ground for viral infections.
Finally, it's best to holiday with children in temperate climates, as more extreme climates increase their susceptibility to infections.
Pack a good first aid kit
Pack children's formulations of painkillers such as paracetamol or ibuprofen, plus PVP iodine ointment, sterile compresses, dressing material and plasters in the case of injuries. Also important are electrolyte solutions for diarrhoea and nasal drops for colds and runny noses on a flight (see below).
Sun protection is important
Remember to take enough sun protection, with at least a factor of 30, and ensure your children's heads are always covered. Between 12h00 and 15h00, make sure your children are always in the shade.
Babies and toddlers should wear long, non-UV-permeable garments – sun protective clothing that cover their arms and legs, as sunburn should be avoided absolutely in such young children. If your child does get sunburned, use an ointment containing cortisone.
How to treat upset stomachs
Gastrointestinal problems must be treated through diet rather than pills.
Start by giving your children an electrolyte solution for 12 hours; if that isn't available, mix apple juice and mineral water in a ratio of 50:50 and let your children drink this.
For the subsequent 48 hours, avoid milk products and fatty foods.